Britney Spears' Sexy Little Black Dress At Teen Choice Awards (Pictures)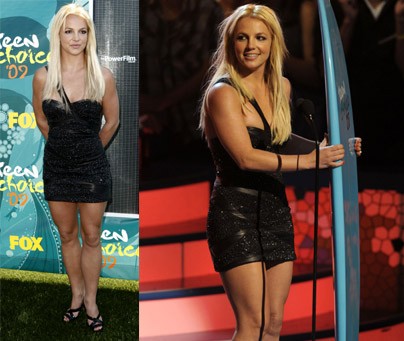 Britney Spears
looked youthful and sexy in a short, black dress at the
2009 Teen Choice Awards
. Check out more pics after the jump...
Spears, with her recently dyed blonde hair, was at the 11th annual awards show to accept the biggest honor of the evening: the Ultimate Choice Award.
Miley Cyrus
presented Spears with the Surf Board and later remarked, "She's a good friend of the family, so I'm just happy to finally show everyone that she's back, and she never went anywhere. She's had a successful career, I'm proud of her — and both of us being Southern girls, I love that."
Twilight
star
Ashley Greene
later commented on Britney's hot look, which included Jimmy Choo shoes, "I wish Britney Spears would've performed. I didn't get to meet her, but I was so excited she was there. She looks great — I'm so happy for her. She's had a rough couple of years, but she looked phenomenal."
The Teen Choice Awards air Monday, Aug. 10 (8:00-10:00 PM ET/PT) on FOX! Full list of winners
here
.
Check out a bunch of photos of Britney at the TCA and leave a comment if you think Britney is looking hot or not below...
- Click pic for next page and more photos -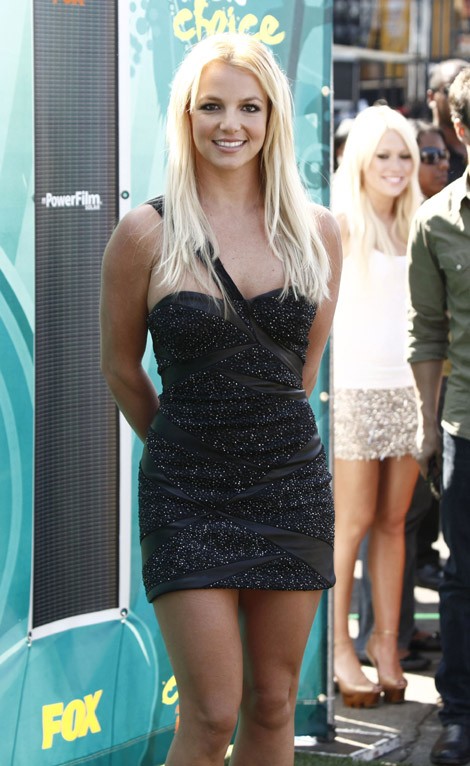 Does Brit look hot or not? Leave a comment below!

More pics of Britney at the Teen Choice Awards - Click for full size:





Slideshow: Hottest Pictures From 2009 Teen Choice Awards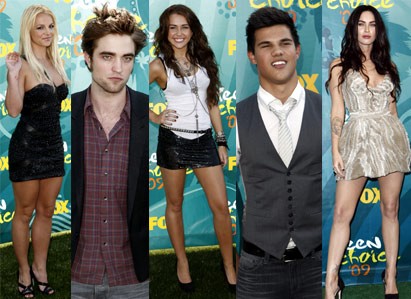 Images © AP Photo