Britney Spears' Sexy Body Was Airbrushed In 'Work Bitch' Music Video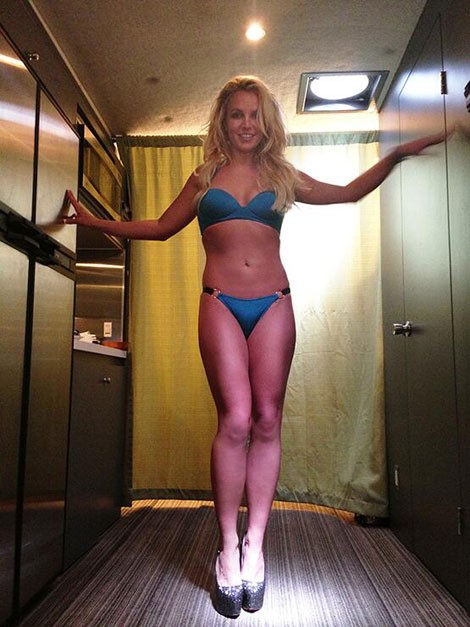 Britney Spears sizzles in her new music video "Work Bitch," but some are wondering if she had a little help shaving some inches from her waistline with the use of airbrushing.

Production company Hoax Films worked on the video and released some still shots from the shoot, showing a noticeably wider Spears side-by-side next to a screenshot of the singer from the final video.

The company, which handles visual effects, stated via SoundandPictures.com that it "completed sky replacements shots, set extensions and cleanup" for the video. Does "cleanup" include making its star look slimmer?

While filming the video, the singer tweeted a bikini shot (above), and her abs definitely don't look as toned as they do in the video.
Spears is in Britain this week, promoting her upcoming album, titled "Britney Jean, and her Las Vegas residency. Her album drops Dec. 3.