Britney Spears Pulls Boyfriend On Stage For Stripper Pole Dance (Photos)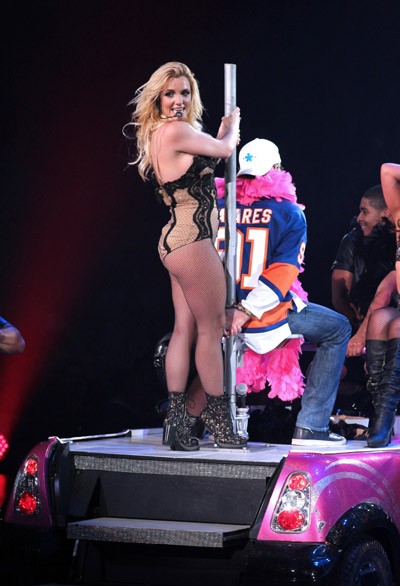 Britney Spears performed with her boyfriend Jason Trawick on her "Femme Fatale" Tour at Nassau Coliseum in New York City last night.
"Jersey Shore" alum DJ Pauly D will be opening up for Brit on select dates of her tour, starting Aug. 17 in Grand Rapids, Mich.
In a recent online poll, Spears' "Femme Fatale" was named the Favorite Billboard 200 Number One album, while her single "Hold It Against Me" won the Favorite Hot 100 Number One Song category. Her "I Wanna Go" promo was voted Best Music Video and her "Femme Fatale" dates landed the Best Tour nod from fans.