Britney Spears Photos: Britney Spears Gets Sloppy In Malibu In UGG Boots & Cutoff Shorts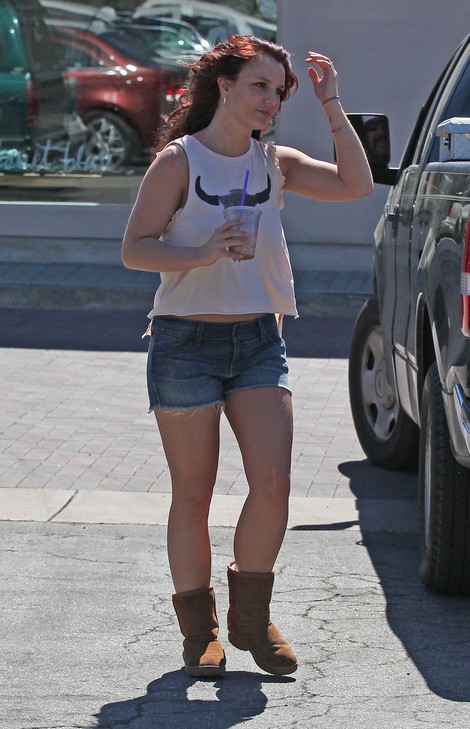 Wearing a beat-up pair of Ugg boots, cut-off shorts and a short, loose-fitting tank top with a longhorn cattle screen print on the front, Britney Spears took in some shopping at Malibu's Planet Blue flagship store.

The 32-year-old singer also carried an iced coffee while playing with her long red hair, which she dyed last month.

Britney is currently on hiatus from her Las Vegas "Piece Of Me" residency, which began with a handful of shows in late December and will resume on April 25. She's set to pull in $30 million over the next two years for her Sin City performances.

Two weeks ago Britney was spotted wearing a very risque dress with a plunging neckline at Elton John's Oscar party. The singer hosts the annual bash to raise money for his AIDS Foundation.

This year's event raised over $5 million.