Britney Spears Opens Up About Jason Trawick, 'The X Factor' & More In The October ELLE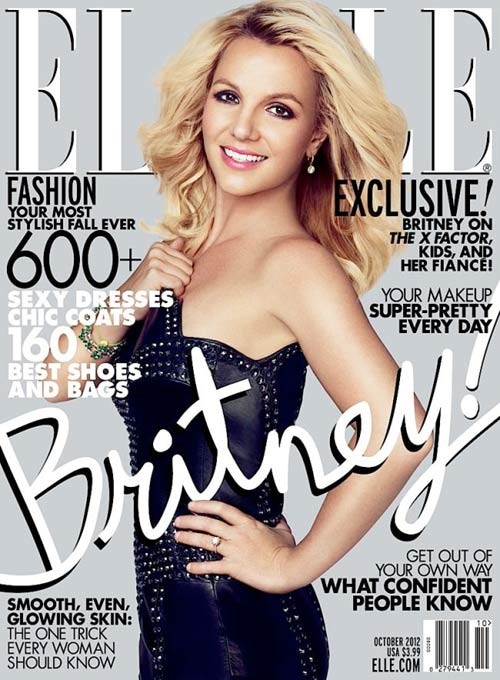 Britney Spears and fiance Jason Trawick open up about the origins of their relationship in the October issue of ELLE magazine. Well, sort of.

Trawick starts to explain what set off the sparks, but the pop princess stopped him midway.

"It was one of those things where she moved, like, turned around, so we were face-to-face and then..." he says, before Britney cuts him off.

"Okay, that's enough information, sweetie," she interjects. "It was sweet, just say that."
While the 30-year-old superstar keeps her beau from letting too many details on how they met (she reportedly made the first move, taking their professional relationship to a personal level); she does reveal that she's not all glitz and glamor all the time, like a certain socialite.

"I love my jeans and my sweats - I'm really just a tomboy at heart," she says. "So it's really hard for me to be like Kim Kardashian and be makeup-and hair-ready every time I go out of my house. I'm not a believer in that, you know?"

"When you do wear those sweats, you're like, Oh God, I should step it up a notch."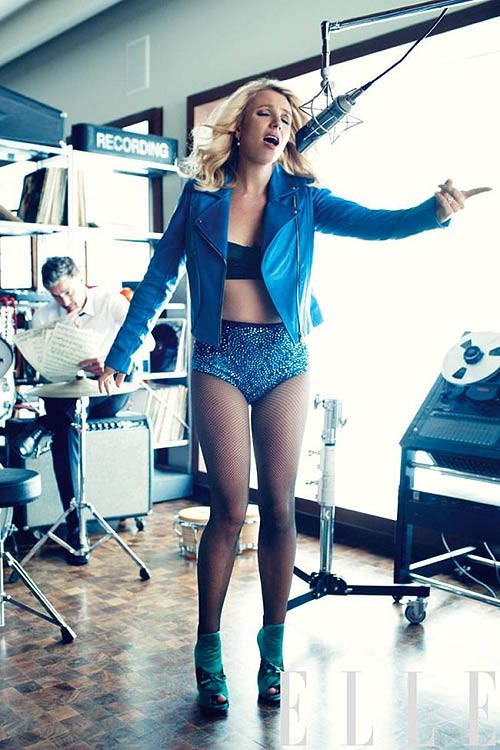 Britney's poised to make her biggest comeback of all this week when the second season of The X Factor premieres Wednesday (Sept. 12). She joined the cast of Simon Cowell music talent show earlier this year, along with another star who's familiar with making comebacks, Demi Lovato.

But Cowell's unhappy about the way things are set to start -- NBC's rival talent show, The Voice will air a second episode in the same time slot that X Factor is set to premiere on Wednesday, a move by NBC Cowell thought wouldn't happen. He thought bosses at Fox and NBC had a "gentlemen's agreement" not to schedule the shows against each other, accusing the latter of playing dirty pool.

"These guys have really got it in for us," he tells TMZ.com. "It's nothing short of dirty tricks. The reason they've done this is they don't want people to see X Factor because they've heard how good the series is. They don't want their audience to see Britney Spears. They don't want their audience to see Demi Lovato."

Britney's one-time Mickey Mouse Club co-star Christina Aguilera stars on NBC's show and Cowell points some of the blame at her.

"Britney's not going to appreciate the fact that Christina - who has been a bit of a rival - isn't allowing Britney to have a night of her own..." he says.

Regardless of ratings battles, it's a good bet that millions will tune in to see Britney's TV debut -- something that's sure to be all over the airwaves Thursday morning.

Britney Tells ELLE that whatever's said about her doesn't even phase her anymore.

"I guess I've been under the microscope so long that I don't even pay attention to the nonsense anymore. I gave up getting upset about things people make up about me a long time ago."
Read Britney's full interview in the October issue of ELLE magazine, on newsstands now.