Britney Spears' Little Sister Jamie Lynn To Wed?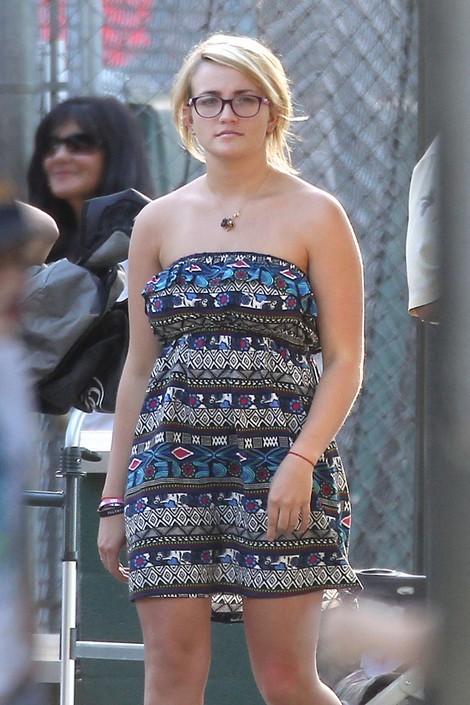 A Spears girl is getting married, but it's not Britney. According to the New York Post, Jamie Lynn Spears is getting ready to wed her boyfriend of three years, Jamie Watson. Jamie and Jamie - how sweet!
A source told the newspaper, "I asked her the other night what the hell is taking so long. But she's really particular about her stuff. She's trying to do it right because she knows people will be watching."
Jamie Lynn, 21, starred in the Nickleodeon series "Zoey 101" and gave birth to a daughter, Maddie, in 2008. She was widely criticized for glorifying teen pregnancy in a time before shows such as "Teen Mom" aired on cable television.
Jamie Lynn spends her time between Los Angeles and Nashville, where she's working on a music career. Her wedding news comes just a week after sister Britney announced her split with fiance Jason Trawick.
Britney has been married twice before and has two sons with ex-husband Kevin Federline. Britney announced her split with Jason in a statement, writing: "Jason and I have decided to call off our engagement. I'll always adore him and we will remain great friends."
 
A spokesman for the couple added, "Britney Spears and Jason Trawick have mutually agreed to end their one-year engagement...They came to the difficult decision to go their separate ways while continuing to remain friends."
According to gossip, Jason left Britney because she wanted more children and he didn't. He also felt more like a parent than a partner in their relationship.