Britney Spears Leaves $100 Tip After Forgetting To Pay Lunch Tab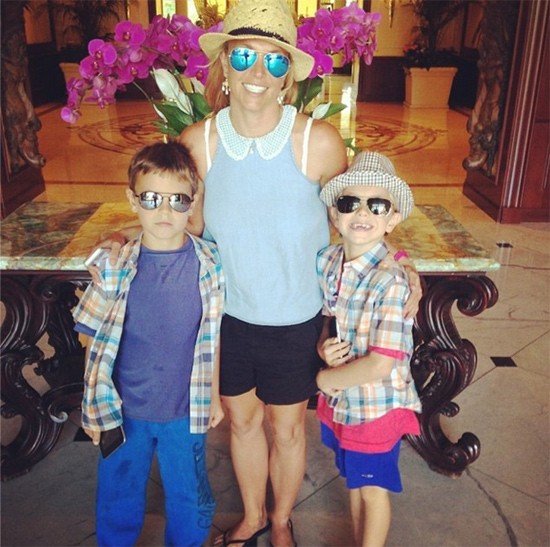 Britney Spears accidentally skipped out on a lunch bill at the Cheesecake Factory in Thousand Oaks, Calif., earlier this week, but she made amends by leaving her server a $100 tip.
According to TMZ.com, Spears dined with her boyfriend David Lucado and thought her bodyguard was going to pay the $30 bill for an appetizer and salad. The bodyguard thought Spears had paid.
Spears told the website she felt "horrible" about the incident, thus she tried to make up for it with a huge tip.
The pop star made headlines earlier this month after she was heard singing the track "Alien" without the use of auto tune. Fans were stunned by how horrible it sounded.
Producer William Orbit released a statement defending Spears, claiming the leaked version was a vocal warm-up and not the take that was produced for the album.