Britney Spears Is A Sexy Blonde Cleopatra In 'Fantasy Twist' Ad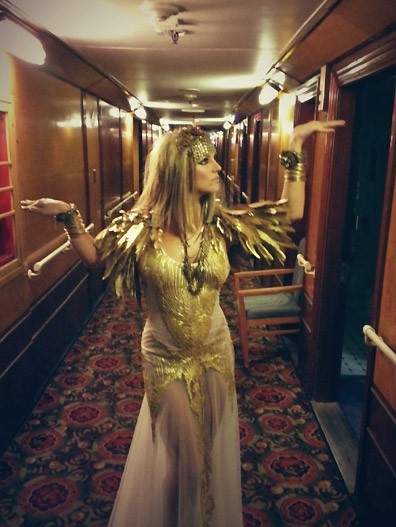 On Thursday night, Britney Spears tweeted a sneak peek image from the ad shoot for her new fragrance BRITNEY SPEARS™ fantasy twist.
She posted: "Channeling my inner Cleopatra today @ Elizabeth Arden Fantasy Twist shoot. Fragrance is out in Sept. 1st look on Path — http://path.com/p/3vC1AO"
Fantasy twist allows consumers to choose their scent with a twist of the bottle. The pop star said about the fragrance in a press release, "I wanted to combine two of my favorite fragrances into a sophisticated bottle, giving my fans the power to choose the scent they desire at any given moment,."
Fantasy BRITNEY SPEARS™ is a potion of succulent fruits and white florals, whereas MIDNIGHT fantasy BRITNEY SPEARS™ is an elixir of exotic fruits, seductive florals, rich woody musks, black cherries, framboise and luscious plum. Sounds good enough to eat!