Britney Spears' 'I Am Britney Jean' Documentary Flops In The Ratings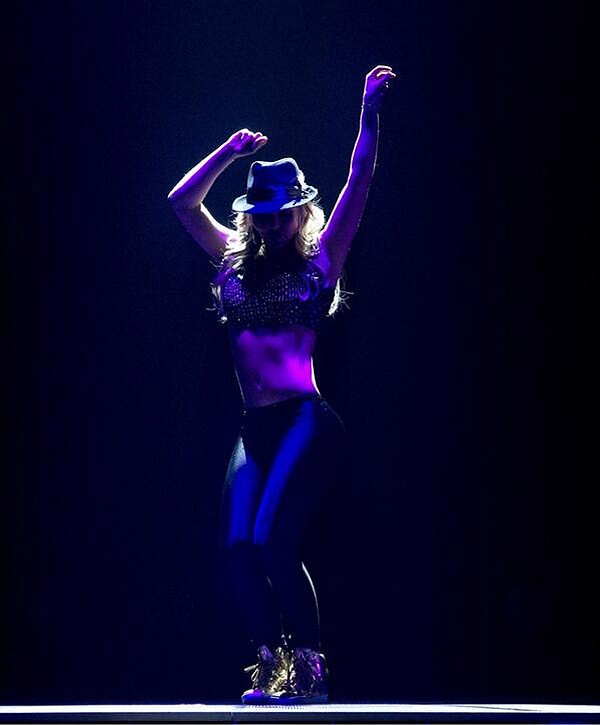 Britney Spears is having "chills" over her Las Vegas residency, which kicks off at the Planet Hollywood Hotel and Casino on the Vegas strip tonight.
Perhaps she's having chills over the lack of enthusiasm from fans as her recent documentary special, "I Am Britney Jean," couldn't even break the million-viewer mark Sunday night.

"I've got chills. Last dress rehearsal for friends and family before opening night tmw," she posted on Twitter Thursday night, followed by a sexy shot of herself bathed in a purple light. "Can't believe the 1st show is almost here!!!" she added.

The 32-year-old pop star kicks off a run of four shows with tonight's performance, which will be followed by a month-long break. In late January she'll officially begin her "Piece Of Me" residency, playing 48 shows per year through 2015.

Britney gave fans a behind-the-scenes look at her preparations for the tour, including revealing what the song order will be, however the documentary special flopped in the ratings. The two-hour event pulled in just 706,000 viewers. By comparison, her last documentary, "For the Record," which aired on MTV in 2009, pulled in almost 4 million viewers.

Even her declaration for her love of sex wasn't enough to pull in the viewers.

"I love sex. I think sex is great, but I feel a little different about it now that I am older," she reveals. "Sometimes I feel like I am 20 and sometimes I feel like I am 50."
Britney's latest album, "Britney Jean," has also performed weakly, debuting at number four on the Billboard 200 chart earlier this month.