Britney Spears' 'Hold it Against Me' Video Is Coming Feb. 17 - Check out all the Teasers Here! (Now With Full Video!)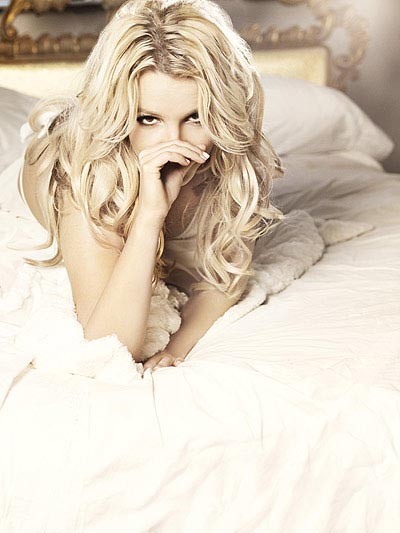 Britney Spears announced the official world premiere of her "Hold It Against Me" video today on her Twitter page. Fans can tune in to MTV on Thursday, Feb. 17 at 9:56pm to check out the new video, helmed by acclaimed director Jonas Akerlund. It's set to air right before an all-new episode of "Jersey Shore" - double win!

The pop princess also released a new six-second teaser clip of the video featuring her and six backup dancers on a white stage before cutting to a countdown of the days to go until its release.

Britney is releasing a new clip every day - something she began on Feb. 4 - until her new video premieres. Today's release is her fifth teaser, which accompanied Britney's Twitter announcement: "Feb. 17th...9:56 PM…MTV....The WORLD PREMIERE of the Hold It Against Me video...directed by Jonas Akerlund http://bit.ly/hCaXka -Britney."

"14 days, 14 teasers," she wrote on her page last Friday, so fans can expect 9 more clips from "Hold It Against Me."

The new single is Britney's first since 2009, and it's the first single from her upcoming album, Femme Fatale (which she announced last week), her seventh studio disc, due sometime in March.
**UPDATE: message from Britney's manager via Twitter: "Videos a bit longer than we expected. New premiere time is now 9:55 PM ET/PT tomorrow night on MTV. Don't be a minute late..."
Here it is, "Hold It Against Me"!
Bonus 30 second teaser (with music!):
Teaser 14 - the final teaser! Britney's new video premieres Feb. 17th at 9:55pm on MTV!
Teaser 13:
Teaser 12:
Teaser 11:
Teaser 10:
Teaser 9:
Teaser 8:
Teaser 7:
Teaser 6:
Teaser 5:
Teaser 4:
Teaser 3:
Teaser 2:
Teaser 1:
More: Celeb Photo Features | Fashion Photo Features
Click for more great Britney Spears pictures: