Britney Spears & Her Adorable Sons Light Up The 'Smurfs 2' Premiere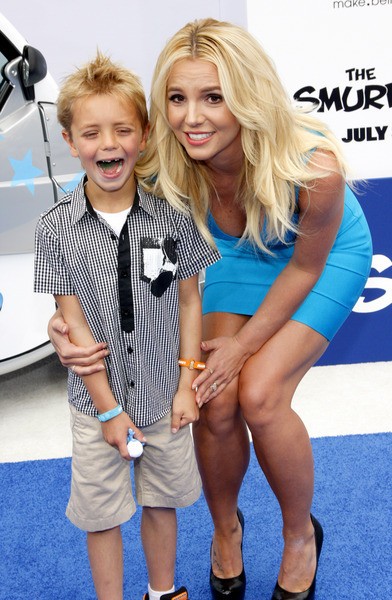 Britney Spears was definitely one of the hottest and coolest moms at "The Smurfs 2" premiere in Los Angeles over the weekend. The singer, who looked fab in a tight bright blue mini dress, stepped out with her sons Sean Preston, 7, and Jayden James, 6.
The boys are featured in Spears' video for her latest single, "Ooh La La," which is featured in the upcoming film.
The L.A. premiere was a family affair - Katy Perry took her grandmother!
The sequel to 2011's The Smurfs in 3D centers on the evil wizard Gargamel, who creates a pair of Smurf-like creatures he calls the Naughties in order to capture the only person who knows the secret spell that gives the Smurfs their magic essence - Smurfette!
"The Smurfs 2" opens in theaters on July 31 and features the voices of Neil Patrick Harris, Katy Perry, Hank Azaria and more.
Check out more photos of Britney from the premiere...