Britney Spears Gives A Sneak Peek Of 'Till The World Ends'; Full Version Premieres Wed. April 6 (Video)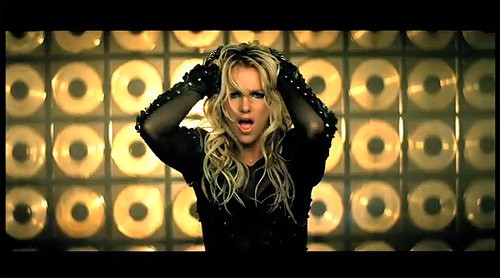 Britney Spears released a sneak peek at her new video for "Till The World Ends" - the second single from her new album, "Femme Fatale," on Monday. The pop princess posted a link on her Twitter page with the message, "#TillTheWorldEnds video is coming out better than I even expected. Here's a quick peek: http://goo.gl/m028v -Britney."

In the clip, Britney and a group of sexy dancers party and writhe in an underground sewer while meteors fall from the sky and buildings crumble.

Last week Britney performed a three song set for Good Morning America and announced a 26-show tour kicking off on June 17th in Sacramento, Calif.; but Enrique Iglesias - the scheduled opener for the tour - dropped out of the tour shortly after she announced the news.

No replacement has been announced as of yet, however Nicki Minaj and Jersey Shore star DJ Pauly D are rumored to be the frontrunners for the gig.

Check out the clip from the new video below...
Don't miss the world premiere of Britney's "Till The World Ends" video this Wednesday, April 6th on VEVO.

Get "Till The World Ends" on iTunes now!
Click for more great Britney Spears pictures: