Britney Spears Flaunts Bikini Body On Hawaiian Vacation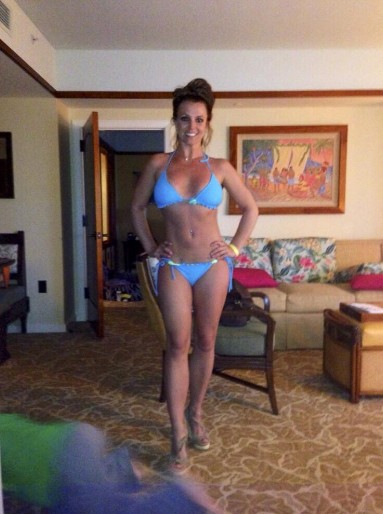 "Aloha from Hawaii," Britney Spears tweeted on Thursday after spending the afternoon at the beach with her sons and boyfriend in the tropical island.
The singer posted a photo of herself wearing a bright blue bikini in what appears to be her hotel room. She also uploaded a group shot of herself in pink with Sean Preston, eight, Jayden James, seven, and her sweetie David Lucato on the beach.
Earlier this month, the pop star was spotted wearing a ring on her wedding finger, sparking rumors that she was engaged. She recently attended her younger sister Jamie-Lynn's wedding in New Orleans, La.
"Yesterday was magical. So happy I could be a part of my little sister's big day. Congrats," she tweeted on March 15.
Check out more bikini pics of Britney...