Britney Spears Finally Reveals The Title Of Her 8th Studio Album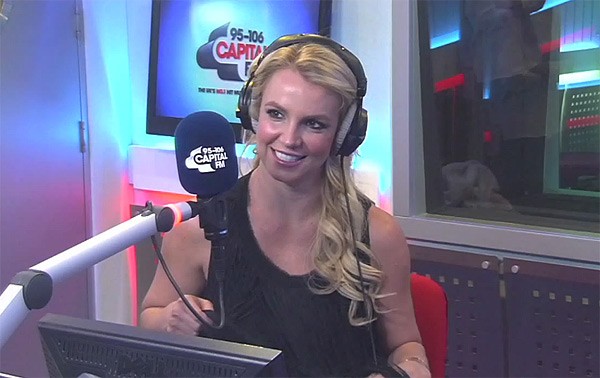 Britney Spears has finally revealed the name of her forthcoming eighth studio album: "Britney Jean". The pop star was a guest on British radio station Capital FM to discuss the new disc and revealed the title.

"It's a personal album and, like, all my family, they always call me Britney Jean," the singer explained.

"So it's a term of endearment and I just wanted to share that with my fans," she added.

The new album is set for a December 3 release, the day after her 32nd birthday.

The hosts of the radio show tried to get more information about the new disc from Britney, but she kept hush-hush, telling them they'd have to wait. She did confirm that the album includes guests on some tracks, but wouldn't go into any detail.

Britney's currently making the rounds to promote the new album and new single, "Work B**ch"; and on Monday she tweeted her affection for the UK.

"Lots of fun in London doing press today!! Always love when I get to visit the UK! xo," she wrote.