Britney Spears Dons A White Bikini For The June Issue Of Shape Magazine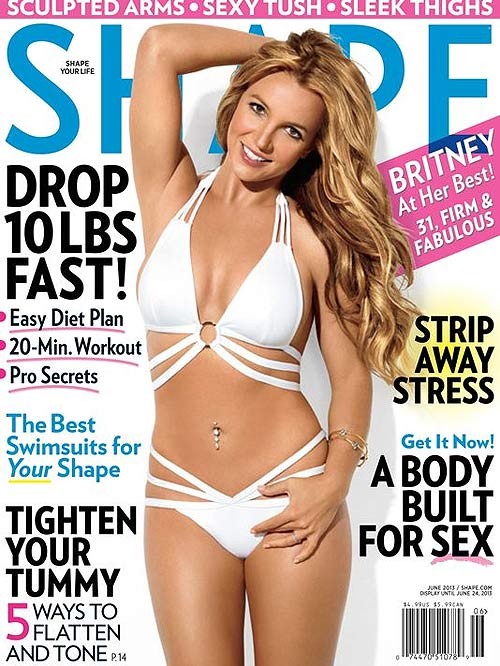 Britney Spears has gotten herself into shape ahead of her Las Vegas residency.

The pop princess revealed that she adopted weight loss program Nutrisystem and started doing yoga to help get back in top form.

Donning a white bikini for the cover of the June issue of Shape magazine, Britney shares her favorite yoga poses and reveals that she has to work harder at staying fit now that she's in her thirties.

"I'm doing 90 minutes of yoga twice a week in addition to a lot of cardio — hour-long sessions three times a week with my trainer, Tony Martinez," she tells the magazine. "The [upcoming Las Vegas] performances won't be simple — they'll be a massive party from start to finish. And to pull this off, I have to be in top condition and running at full speed."