Britney Spears 'Devastated' By Death Of Fellow Mousketeer Annette Funicello; More Celebs Pay Tribute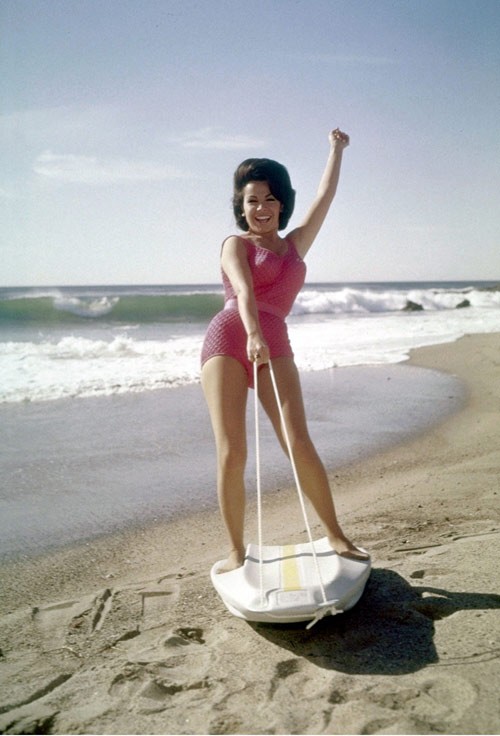 Following the death of actress Annette Funicello on Monday, several celebrities posted their condolences online, including Britney Spears, Paula Abdul and William Shatner.
Funicello was a member of the Mickey Mouse Club and starred in a string of 1960s beach movies. She died at age 70 after a longtime battle with multiple sclerosis.
Spears, who was also once a member of the Mickey Mouse Club, tweeted: "I am DEVASTATED to hear about the passing of Annette Funicello. She was a role model for me during my days as a Mouseketeer. Heartbroken."
Singer and former "American Idol" judge Paula Abdul wrote:  "I'm truly saddened by Annette Funicello's passing. She was an original Mouseketeer and an original talent all-around."
Lance Bass of 'N Sync referenced the lyrics for "The Mickey  Mouse Club March" when paying tribute, posting: "'Now it's time... to say goodbye' to Annette Funicello - my favorite Mouseketeer (After JC and Justin of course) Trading in the ears for a halo. You will be missed!"
Burlesque diva Dita Von Teese said of the icon: "Aw, sad to hear of Annette Funicello's passing, another raven haired goddess of the 50s that inspired me."
In addition to the Mickey Mouse Club, Funicello starred in several Disney films, including "The Shaggy Dog" and "Babes in Toyland." She later appeared in  "Beach Party" (1963), "Muscle Beach Party" (1964), "Bikini Beach" (1964), and the best known, "Beach Blanket Bingo" (1965).
She inspired Paul Anka's 1960 song "Puppy Love" after a brief relationship with the singer. Funicello herself recorded a total of 15 hit albums for Disney.
Funicello was diagnosed with MS in the 1980s. In 1993, she created the Annette Funicello Fund for Neurological Disorders. She was married twice and had three children.