Britney Spears: 'Demi Lovato Is Cooler Than Me'
X Factor USA judge Britney Spears has praised fellow panelist Demi Lovato for being so "headstrong and "tough".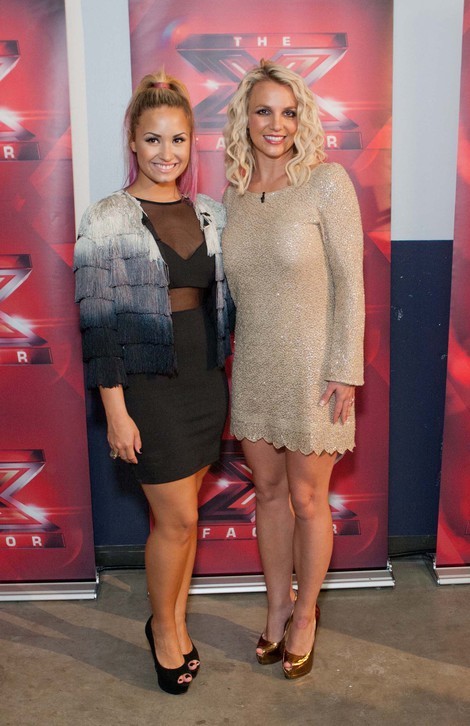 In an interview with TV Guide, the 30 year old pop princess explained that she's enjoying working alongside Demi because the latter inspires her to embrace her strength as a woman.
"She's a very good judge. She toughens me up! Sometimes I listen to you and I'm like, "Oh, God, I've got to be a little stronger". Even though she's really young, she has such a sophistication about her. She's cooler than me," Britney spoke of the "Skyscraper" hitmaker.
Like Britney, Demi has worked up in the entertainment industry, which has allowed her to understand what it takes to make it in the business, and this helps her in her role as one of the four judges on X Factor USA.
"We've done so much to get here. If you want to get here, you've got to put in the work. So I think that's why I'm a little tougher and why Britney's a little tougher. We don't give the horrific metaphors that Simon [Cowell] gives," the 20 year old singer said.