Britney Spears Breaks Out The Whips And Chains For Sexy 'Work B**ch' Video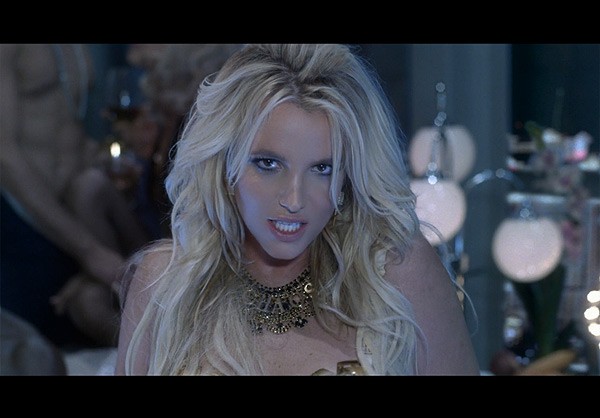 Britney Spears is back and sexier than ever. The singer just released her new video, "Work B**ch", which features plenty of risque imagery to accompany the catchy beat.

Britney plays the dominatrix and lashes her scantily clad dancers with whips and riding crops, while another woman is gaggedwith a Beats by Dr. Dre bluetooth speaker. Others dance while wearing diamond-encrusted leashes, one of which Britney holds while pushing another dancer down with her foot.

The new video even sneaks numerous plugs for Britney's upcoming two year Las Vegas residency at the Planet Hollywood Resort and Casino, which is set to kick off with a New Year's run of shows beginning in late December.

The Planet Hollywood can be seen right outside the window of the building in which the dancers show off their moves as a big poster and image of the singer reads, "Appearing Live 'Britney Piece Of Me'".

Britney recently told E! News that she had to learn how to use the whip while shooting the new promo.

"We shot for three days in the desert and I had to learn to use a bullwhip," she said.

The new single was produced by will.i.am and the video was directed by Ben Mor.