Britney Spears 'Blown Away' By Talent At Kansas City 'X Factor' Auditions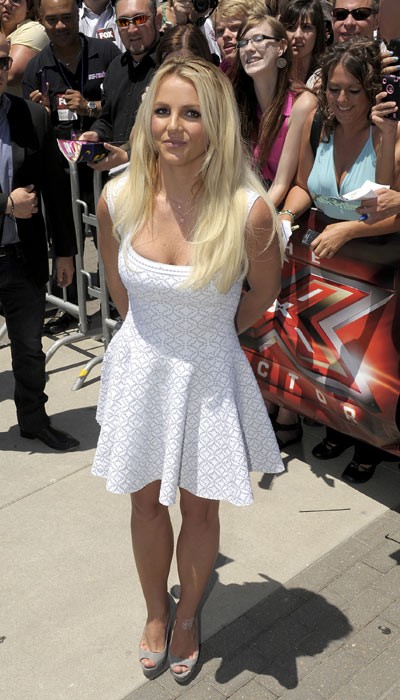 Britney Spears was impressed with the amount of talent in Kansas City, Missouri, this week when the X Factor stopped in town for auditions.

The "Toxic" singer tweeted, "Holy cow Kansas City! Blown away by the talent at @TheXFactorUSA. Headed home to my boys now - I'll see u next week San Fran/Oakland. Xxoo"

Friday afternoon the singer celebrated her co-judge L.A. Reid's 56th birthday by giving him a cake and singing to him during the filming of the show, according to E! Online.

Show creator and judge Simon Cowell missed the festivities though, as he was absent from the tapings due to a bout with bronchitis. Irish music mogul Louis Walsh stood in for the ailing judge during the auditions.

Fellow show newcomer Demi Lovato also had a part in the festivities, gifting Reid with a picture she drew, captioned, "LA & Demi - BFF - Besties."

A source told E! News, "L.A. was completely not expecting it. He was trying to keep his birthday kind of a secret but at the end of their break, Britney surprised L.A. with a huge chocolate cake while singing Happy Birthday. It was cute... It was totally unplanned for her to sing. We were all surprised!"

After the auditions, Reid tweeted a photo of the judges and an image of Demi's drawing (below).

He wrote, "From my new bestie ddlovato, thank you for the love."