Britney Spears' Bizarre Head Shaving Incident Due To Drugs, Says Former Manager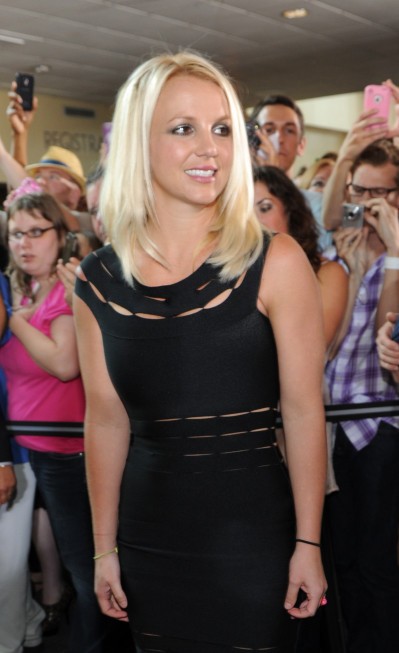 Britney Spears' former manager Sam Lufti insists the reason the pop star shaved off her head in 2007 was because of drug use.
Lufti's defamation trial against Spears' mom Lynne began on Thursday, and his attorney Joseph Schleimer issued an opening statment claiming Lutfi was not the cause of Spears' meltdown following her split from husband Kevin Federline.
"She liked to use amphetamines. Most everything that went wrong was because of this drug," his attorney told the court.
Schleimer refuted claims that Lufti introduced Spears to drugs but instead tried to stop her from abusing narcotics - going so far as using a drug-sniffing dog to root out substances in the pop star's home.
According to TMZ.com, Schleimer claimed Spears had a penchant for hardcore drugs and was so paranoid that a judge would test her hair for narcotics, she cut it off. The attorney suggested Spears feared she'd lose custody of her sons if a test came back positive for drug use.
Spears fired Lufti in 2008 as she suffered a breakdown, and he consequently fired a suit against her mother over allegations she made in her memoir "Through the Storm: A Real Story of Fame and Family in a Tabloid World." She claimed Lutfi secretly drugged Britney and refused to let her speak freely to family and friends.