British Tennis Star Elena Baltacha, 30, Dies From Liver Cancer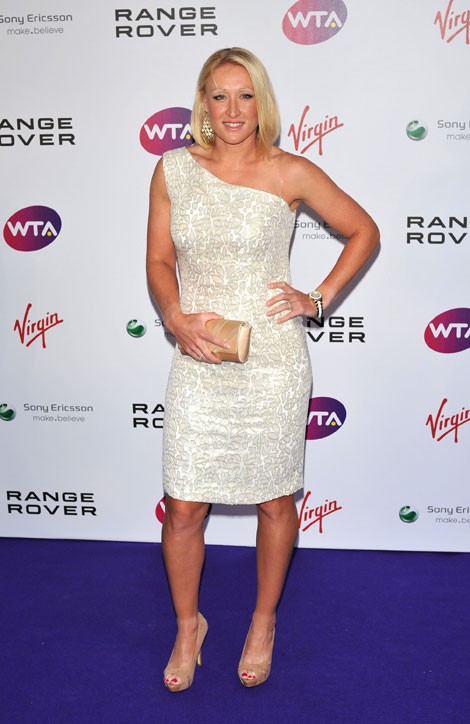 British tennis star Elena Baltacha died over the weekend after battling liver cancer. Baltacha, 30, passed away at her English home on Sunday morning.
Her husband and former coach Nino Severino said in a statement: "We are heartbroken beyond words at the loss of our beautiful, talented and determined Bally. She was an amazing person and she touched so many people with her inspirational spirit, her warmth and her kindness."
The couple wed in December, and Baltacha was diagnosed with cancer in January. She had battled a chronic liver condition, primary sclerosing cholangitis, since she was a teenager.
Baltacha was born in Ukraine and moved with her family to England in 1989. Her father was a professional soccer player, and her mother competed in the pentathlon and heptathlon at the Olympics.
Baltacha retired from her professional career last year. She won 11 singles titles and four doubles titles during her 16-year-career.