British Singer Robbie Williams And Wife Ayda Field Become First-Time Parents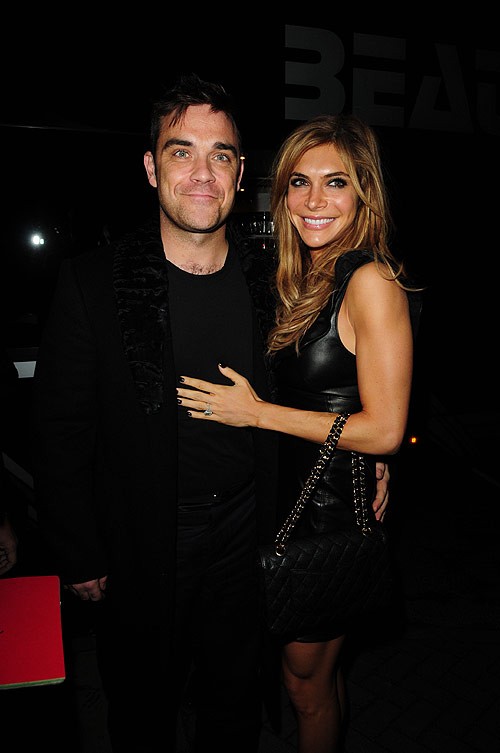 British singer Robbie Williams has become a first time dad after his wife, actress Ayda Field, gave birth to a baby girl on Tuesday.

The former Take That singer and his wife named their new daughter Theodora Rose Williams and will call her "Teddy".

Williams announced the news and details of the birth on his blog on Tuesday; writing, "Praise be, it's Theodora Rose Williams, affectionately known as Teddy... Born 3.33pm on 18.9.12, 7lbs 4oz... Baby, mummy and daddy are all rockin... Thank you for your best wishes."

According to London's Daily Mail, last week Robbie explained to Britain's Radio 2 DJ Chris Evans that he's planning on moving back to England with Ayda and their new baby, because he doesn't want Teddy to have an education in Los Angeles, where he currently resides.

"I don't want to educate our baby in LA because I would much prefer her to have English sensibilities," he says. "They are idiots in L.A. schools. They are f***ing idiots.

"They are a breed of idiots that only exist in Los Angeles and she would be surrounded by them. It's not like one or two either. It's not like the Big Brother house, where you pick the worst ones."

Williams and Field, who is American, were married in 2010.