British Singer Cheryl Cole Has Her Entire Butt Tattooed With Roses (See Pic)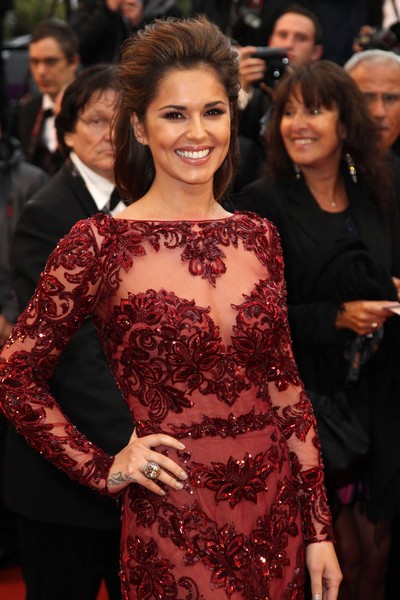 Former Girls Aloud singer Cheryl Cole has been known for her love of the needle, and the singer took things a huge step further than her handful of inkings recently by getting a huge image of roses inked on her lower back -- and over her entire behind.

A photo posted on tattoo artist Nikko Hurtado's Instagram page revealed the completed ink, parts of which could be seen peeking out of Cole's backless dress on the red carpet of the 2011 National Television Awards at London's O2 Arena two-and-a-half years ago.
The new work appears to cover up an old butterfly tattoo on the small of her back and another design on her left butt-cheek, which is visible in some 2007 photos while vacationing with then-boyfriend Ashley Cole.
"Here is a in progress shot of a Tattoo I've been covering up and reworking. Really exited to show healed shots," wrote Hurtado. "It was some intense tattooing sessions. She's tough as nails."

Earlier this year Cheryl told Britain's Mirror that the tattoo took a whopping 15 hours to complete and that it was "really painful" (she didn't say how long it was before she could sit without any pain afterward, though!)

"I have personal meaning behind it but English roses are my favorite flowers," she revealed about the design choice. She also says she has no plans for any more needlework.

"I'm done with tattoos – it's my final one," she added.

Hurtado posted the image, along with a shot of himself and Cole with the caption, "Awesome seeing @ladyccole again! You are pleasure to be around thank you for everything", on Saturday.

Check out some of the artist's other impressive tattoos and paintings on his Instagram page.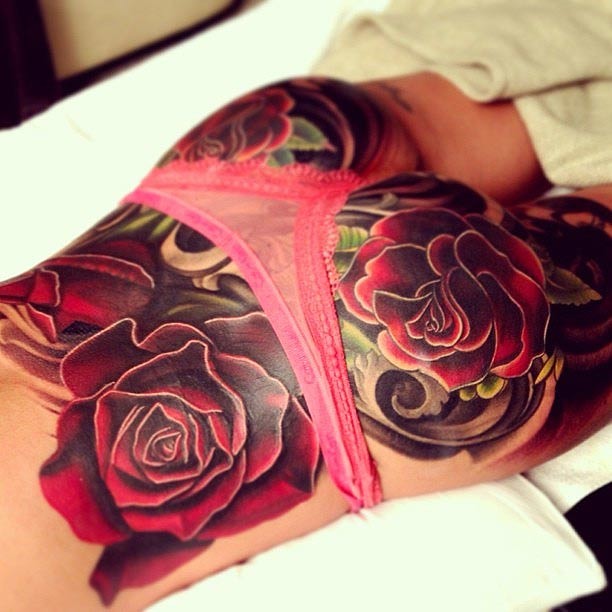 2011: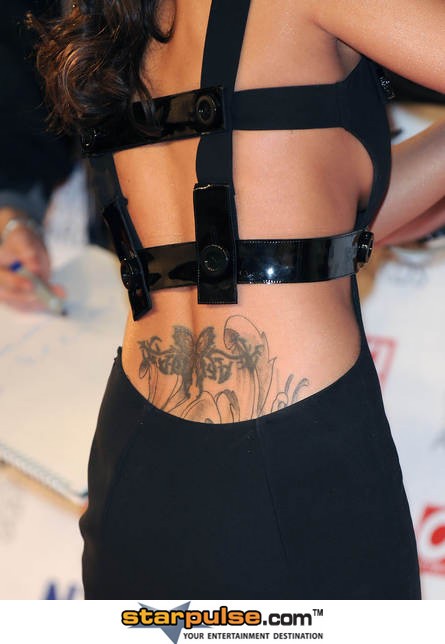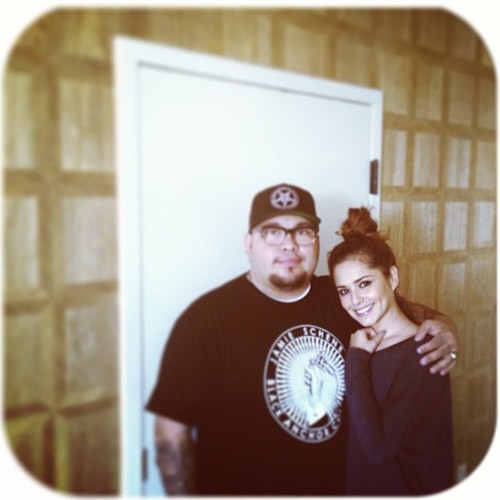 2007: