British Invasion: Check Out Jamie T, Hot Chip & Bat For Lashes

In the interest of keeping our readers' fingers on the pulse of the latest British wave, Starpulse gives you the 411 on the newest batch of hot songwriters from across the pond.
Joss Stone's
early 2007 release,
Introducing Joss Stone
, was the highest debut for a female act from the United Kingdom. And with
Amy Winehouse
racking up Grammy nominations and tabloid coverage that out-Britneys even
Britney
, the newest incarnation of the British Invasion looks a heck out a lot different than the
Beatles
or even
Oasis
a mere 10 years ago.
Jamie T
The Skinny: In his cockney Brit accent, this 21-year-old Briton songwriter Jamie T (nee: Jamie Treays) kicks off his critically lauded debut "Panic Prevention" with scruffy licks and snippy oui-s worthy of the
Sex Pistols
. He's received comparisons to the
Arctic Monkeys
for his stream-of-consciousness lyrics and to garage rapper
The Streets
for his urban slang.
Pop Math: Public Ltd. - the anti-commercialism sneering + Mike Skinner X
The Dub Trio
Oddest Sample: On the relentlessly catchy chiptune melody of "Shelia," Jamie T. cops a few lines from bookish poet laureate John Betjeman.
Hot Chip
The Skinny: On the heels of
LCD Soundsystem'
s critically acclaimed dance-punk masterpiece,
Sound of Silver
, labelmates Hot Chip crank out engagingly tongue-in-cheek DIY laptop pop with a muscular beat. One London music journalist has already hailed them as "super-cool computer nerds."
Where You've Heard Them: Instrumental forms of "Colours" and "So Glad to See You" were featured in The Sims 2 Glamour Life soundtrack.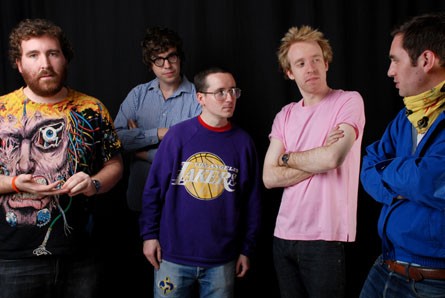 Bat for Lashes
The Skinny: Former nursery school teacher Natasha Khan formed this hauntingly poignant titular band with a penchant for gothic undercurrent and trilly melodies. She sounds like a nursery school teacher in need of Prozac.
Pop Math:
Bjork
X
Kate Bush
+ gold lame headgear
About those Bjork and Kate Bush comparisons: "I guess that in the past it bothered me, Khan said in an interview with Wikinews "But now I just feel really confident and sure that as time goes on my musical style and my writing is taking a pace of its own, and I think in time the music will speak for itself and people will see that I'm obviously doing something different. Those women are fantastic, strong, risk-taking artists."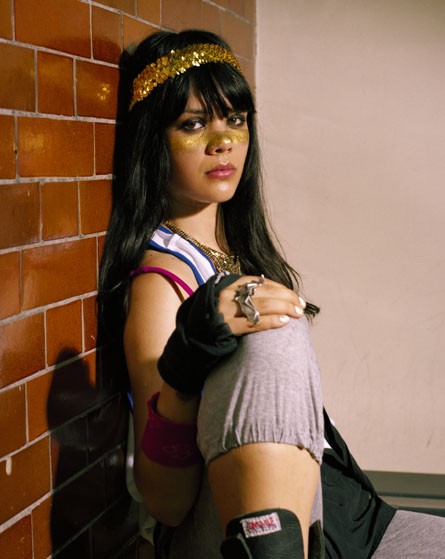 Story by
Joey Hood
Starpulse.com contributing writer