British GQ Names Kim Kardashian 'Woman Of The Year' As She Goes Nude For The Magazine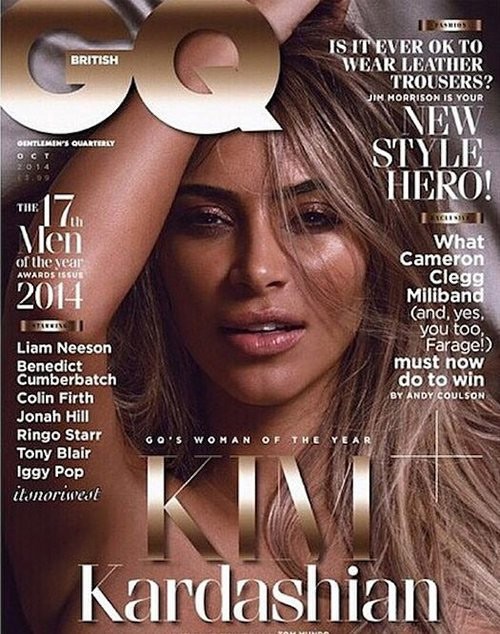 Kim Kardashian has been named Woman of the Year by the British version of GQ magazine.

The Keeping Up With the Kardashians star picked up her award in London on Tuesday night at the GQ Men of the Year gala.

"It's Kim Kardashian West," she corrected the crowd when her name was called; adding, "I want to thank GQ for making me Woman of the Year, and my husband for making me feel like woman of the year every day."

Kim has never shied away from showing off her voluptuous curves, and in being named Woman of the Year she's posed for a racy shoot to go along with her new title, going fully nude in the magazine's October issue.

Despite showing off her bare rear end in one photo, satin sheets (barely) keep from giving away everything in the others.

Following the awards ceremony, Kim spoke to the press about her prize and upon inspecting it realized she had been given the trophy for Solo Artist of the Year, which was meant for Pharrell Williams.

"Oh, it says it's for Pharrell," she said to reporters. "I've been taking photos with that. I hope no one notices that."
See more photos (NSFW) on page 2.