British Glamour Model Jodie Marsh Flaunts Her Bikini Bod In Barbados & Helps Baby Turtles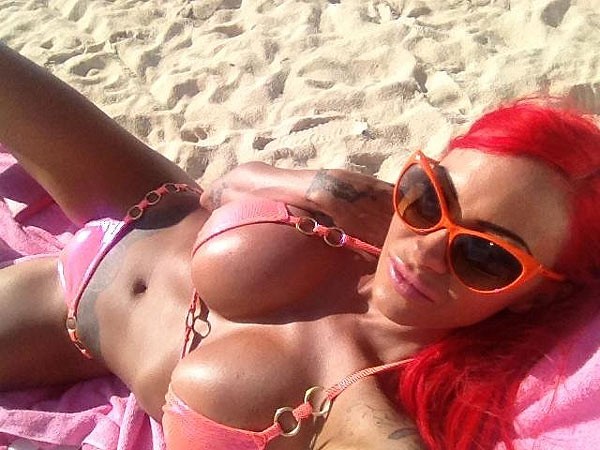 British glamour model Jodie Marsh spent her Christmas on the beaches of Barbados, catching some rays and posting lots of photos to her Twitter and Instagram pages.

The buxom, heavily tattooed, workout-obsessed model also took plenty of photos with fans and showed off her man-made curves.

Jodie, who has appeared topless in several British publications such as The Sun and Zoo newspapers as a "Page 3 Girl", also helped hatch baby turtles while visiting the island nation.

"I was in bed, got a call to come & help with baby turtles hatching!" she captioned one of her photos holding a newly hatched baby sea turtle.

The model also took the time to tweet some news and info on her fitness supplements -- like a 40% off sale on nutrition boosters at her website JST Jodie.co.uk.

She also wore a color-changing bikini that "goes from pink to coral to gold."