British Filmmaker Sam Taylor-Johnson To Direct 'Fifty Shades Of Grey'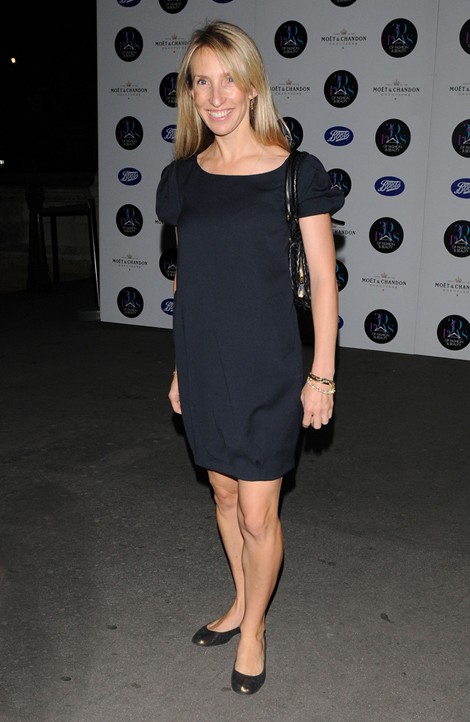 Although the lead roles haven't been cast yet, Focus Features execs have finally filled the director's slot for the highly anticipated big-screen adaptation of E.L. James' "Fifty Shades of Grey."
"Nowhere Boy" filmmaker Sam Taylor-Johnson, formerly known as Sam Taylor-Wood, will direct the steamy film about a young college woman who gets involved in a bondage relationship with a wealthy man.
Producer Michael De Luca issued the following statement: "Sam's unique ability to gracefully showcase complex relationships dealing with love, emotion and sexual chemistry make her the ideal director to bring Christian and Anastasia's relationship to life.
 
"E.L. James' characters and vivid storytelling require a director who is willing to take risks and push the envelope where needed, and Sam is a natural fit."
Joe Wright ("Anna Karenina," "Atonement") was reportedly favored to direct.
Stars including Emma Watson, Mila Kunis, Kristen Stewart, Kate Beckinsale, Anna Kendrick and Alexis Bledel  have been rumored to be in the running for the role of adventurous college student Anastasia Steele.

Actors including "The Vampire Diaries" star Ian Somerhalder and Alex Pettyfer have been tipped to play masochistic billionaire Christian Grey.
Taylor-Johnson made headlines a few years ago for having a relationship with her young "Nowhere Boy" leading man, Aaron Johnson, who was only 18 (she was 42). The couple now have two daughters, who were born before they wed in June 2012.