British Actress Samantha Morton Wears A Tablecloth To Film Premiere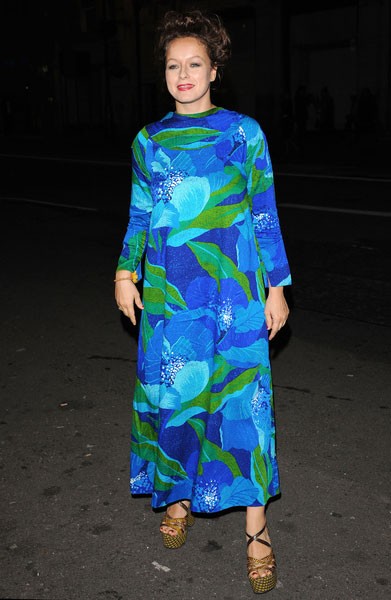 British actress Samantha Morton showed up to the "Mr. Nice" U.K. premiere in London today looking like she had on a tablecloth. The ill-fitting frock had a horrendous flower pattern on it and was very unflattering.
Samantha stars in the upcoming film "John Carter Of Mars" about a Civil War soldier (Taylor Kitsch) who finds himself magically teleported to the planet Mars.
She most recently starred in "The Messenger" about an Iraq War veteran who narrowly escaped death in combat struggles with his new post at the Casualty Notification Office.
See more photos of Samantha here!