British Actress Jean Marsh Suffers Stroke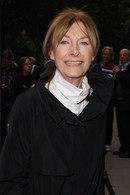 Veteran British actress Jean Marsh has been forced to drop out of her long running role on U.K. TV show Upstairs Downstairs after suffering a minor stroke.

The star, who has played Rose Buck in the program since the 1970s, became ill during an event in Oxfordshire, England, and now scriptwriters are frantically rewriting the plotline to take into account her absence while she recovers.

However, the 77 year old is hoping to rejoin the cast later on in the series, when filming starts next year.

In a statement, she says, "Unfortunately I won't be returning to Eaton Place quite as quickly as I had hoped. I am looking forward to spending time with Rose again when I'm match-fit, and I miss the cast and crew tremendously."