BRIT Awards Red Carpet Pics: Lily Allen, Ellie Goulding, Rita Ora, More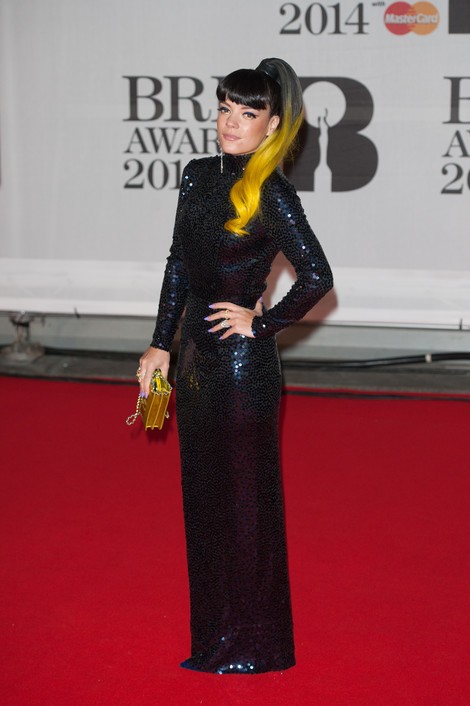 The BRIT Awards took place in London tonight, and several English stars strutted the red carpet in an array of interesting attire.
Lily Allen wore a body-hugging sequined dress, but the highlight was her yellow ponytail.
Allen, who on Tuesday was named the female "U.K. Recording Artists of the Year" at the Elle Style Awards, also attended Fashion Week and rubbed elbows with other celebrities at the BAFTAs.
The singer "retired" from music in 2009 but made a comeback last year. She recently confessed she felt unfulfilled spending her days with daughters Ethel, two, and Marnie, 14 months.
Well, Allen definitely made up for lost time with all the events she's been attending so far this year.
Check out more red carpet photos from the BRIT Awards...