Bristol Palin & Dance Partner Mark Ballas Receiving Death Threats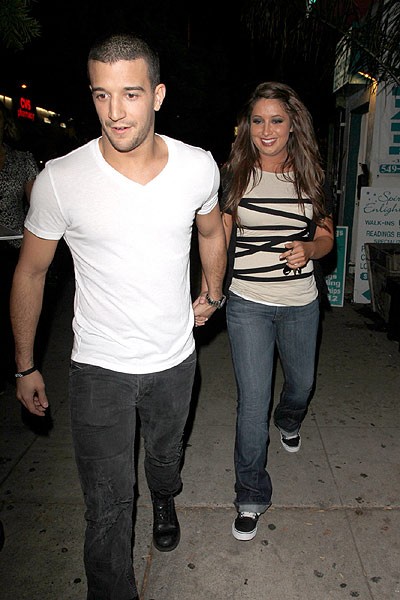 TV bosses stepped up security for the finale of "Dancing With The Stars" on Monday night after contestant Bristol Palin and her partner Mark Ballas received death threats over the weekend.

A mysterious package containing talcum powder arrived for Palin at the show's Hollywood studios on Friday, prompting a studio evacuation, and now sources tell TMZ.com she and Ballas have been targeted with death threats.

The pair hit the headlines a week ago after show favorite Brandy was voted off.

Many TV fans felt Palin should have been the one asked to leave the program.

TMZ.com reports producers asked Ballas to stop tweeting about the anti-Palin sentiment - because his actions were merely inciting those keen to harm the daughter of former U.S. vice-president candidate Sarah Palin.

Officials at the F.B.I are still investigating the talcum powder incident.
Click for more great "Dancing With The Stars" pictures: