Bring On The Angst And Neon, It's The 13 Best 80's Teen Movies Ever!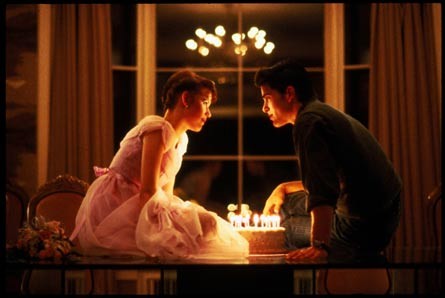 The 80's have become so trendy as a decade, its hard to believe just a few short years ago everyone was embarrassed to having survived it! From leg warmers to Ray Bans, the fashion of the decade left something to be desired, but  it wasn't the fashion that made the decade so richly rewarding, it was the movies. From the bad ("The Last American Virgin") to the greatest (John Hughes anyone?), the movies of the 1980's left a mark on American cinema unlike any other, and launched a bounty of film who are considered credible actors today. From the bottom of the list to the top, put on your favorite New Wave vinyl and relive the best 80's teen movies ever.
Effectively the film that launched the career of Thomas Cruise Mapother III, "Risky Business" should have been one of the worst teen movies ever made. Its premise? A teen is left alone for a week while his parents vacation, falls in love with a prostitute and uses his house to make money alongside his hooker girlfriend, with her 'associates' servicing his buddies. Cruise's ability to make this hapless teenager palatable by giving him a heart was the crux of this film. Yes it was full of 80's teen sex scenes and just about every cliché ever used in the genre. But what made "Risky Business" work was its brutal honesty in telling his tale. You believed Cruise's character wanted his relationship with a prostitute to work. You felt his elation at finally being left home alone for the first time. And of course, a little underwear dancing didn't hurt either.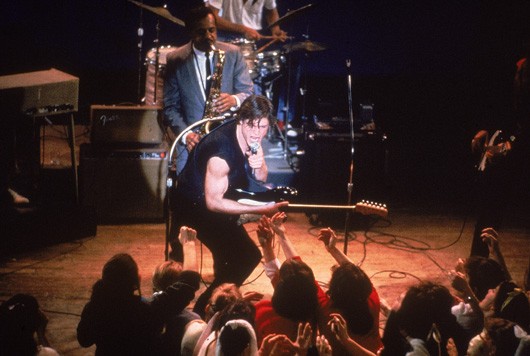 This fictitious tale of Eddie Wilson and his band the Cruisers was a throwback to a time when films brought you deep into a character and story. Based on the novel by P.F. Kluge, what made this movie unique was the way it was told in two different stories, one  in real time, and one in flashbacks investigating the mysterious death of musician Eddie Wilson (Michael Paré) and the search for his band's second album, which disappeared from the vaults of Satin Records the day after Eddie's alleged death. One of the best things about this particular film were the tunes, which still stand true to this day. Songs like, "On the Dark Side", "Tender Years" and "Wild Summer Nights" are still relevant, as is the story of Eddie's mysterious disappearance.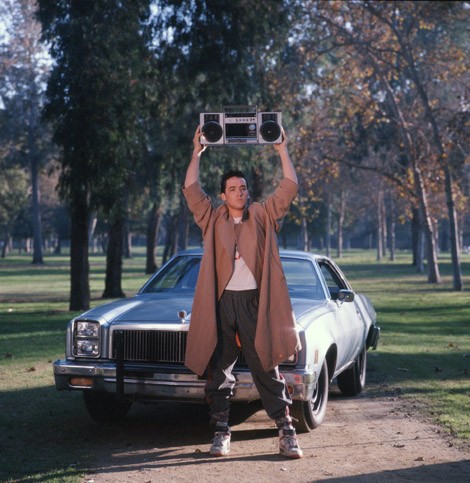 Honestly, how many of you have fantasized about some guy (or girl) holding a huge boom box over their head and playing you a love song loudly outside your window? Did you ever listen to Peter Gabriel's "In Your Eyes" the same way ever again? Director Cameron Crowe did and made his directorial debut doing so with this genre-appropriate love story between average student Lloyd Dobler and valedictorian Diane Court. Lloyd's love for Diane was true, but she was unwilling to rebel against her wealthy father, who believed she was dating an underachiever. In the end, Lloyd won the heart of his lady love despite their differences.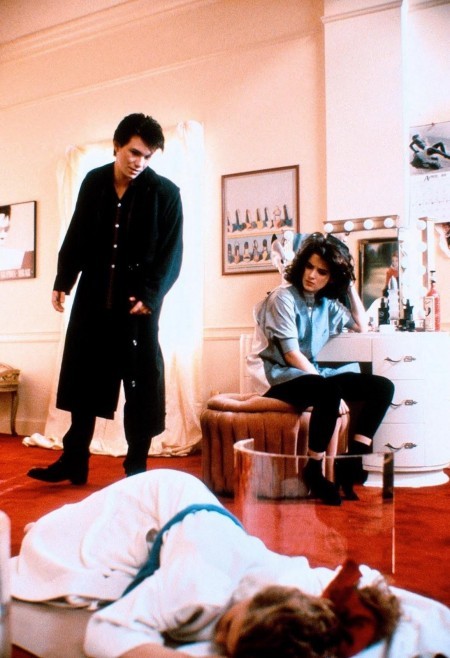 Simply, "Heathers" is one of the most violent teenage movies ever made. The film tackled the age old story of high school cliques versus the rest of the students in school. The Heathers were the most popular and feared group in school, four girls all with the name Heather. They befriended Veronica and made her very popular as well but she went against the group, choosing to hang with troublemaker J.D. After he "accidentally" killed one of the Heathers by making her drink drain cleaner, JD and Veronica continued their killing spree by murdering two boys planning to blackmail Veronica and making their death look like a suicide. The killing spree continued, and in the end it was Veronica who survived and began a new circle of popularity, led by her and the once-ostracized Martha. With breakout roles by Christian Slater and Winona Ryder, "Heathers" smart writing and acting transcends the gruesome tale and gets to some gritty teenage issues.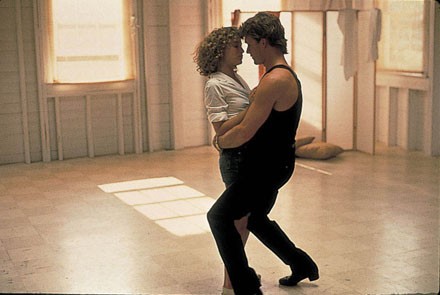 It was the time of Baby's life in 1960's Catskill, New York and it was one of the most memorable times of movie viewer's lives as well. The love story of dancer Johnny and Frances "Baby" Houseman touched a nerve with moviegoers who found something fresh and new in the tale of their misunderstood love affair. Great music, touching moments and real situations made this low-budget film a box office smash, as well as spawning a soundtrack that won both a Grammy and Academy award. "Dirty Dancing" may be considered a period film, but it came at a time when film fans, tired of action/adventure/thriller films found a home at the fictitious Kellerman's and their eclectic cast of characters.