Bridget Marquardt's New Projects Turn Up The Heat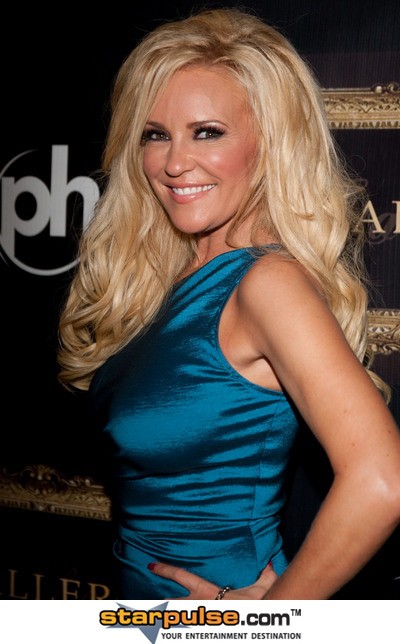 After you've been in the spotlight as Playboy mogul Hugh Hefner's girlfriend, it's hard to imagine that dating could ever be "normal." Or life, for that matter. However, for Bridget Marquardt, former star of the E! reality series Girls Next Door, it seems that life is treating her well. Since moving out of the Playboy Mansion, Bridget, 38, has had her own TV series on the Travel Channel, found love with director Nicholas Carpenter and launched her own high end sexy costume line, Bridget by Roma. And, on top of all that, she's managed to squeeze in a nice little gig as the latest spokesperson for Durex condoms, handing out a little love advice to couples and encouraging them to spice up their relationships.
"I heard what it was all about, promoting couples to have hotel style sex, turn up the heat and rekindle the passion," said Marquardt when I asked her about her work with Durex's Get a Room campaign, launched this past summer and wrapped earlier this month. The contest, held on Facebook, encouraged people to write in their sexiest fantasies. Fans were then given the chance to vote for their favorite, with the grand prize being a stay at a high end New York City hotel, complete with all the items needed to create their magical fantasies with that special someone.
The campaign seems to fit in quite well with the star's own point of view on what she recommends couples do to keep things spicy in their relationships, from encouraging them to "try new things," wear costumes and trying new places to get intimate beyond the bedroom.
"Be a little daring to bring out some of that passion," she said.
However, regardless of what you do, Bridget says that it's being sure of yourself and doing things that make you feel good that will in turn make someone more secure in themselves during those intimate moments.
"The most important thing is to feel confident, and to do that, you need to do something that makes you feel amazing," she said.
Who better to encourage sexy than the former girlfriend of a man who's defined sex appeal?