Bridget Marquardt Brings Her Inflated Chest To Las Vegas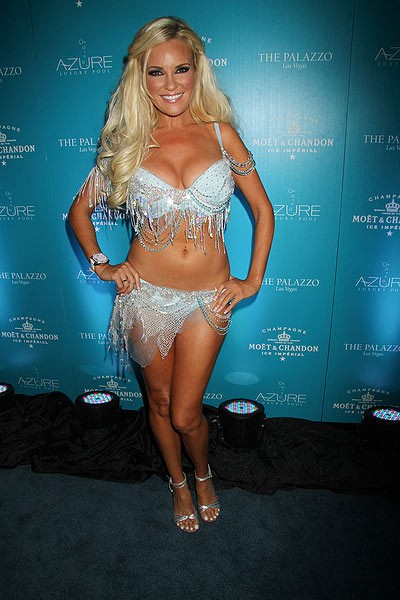 Former "Girls Next Door" star Bridget Marquardt cooled off at Azure Luxury Pool in Las Vegas on Saturday. Does the exotic bejeweled bathing suit ever go out of style?
Hugh Hefner's former girlfriends are definitely clinging to their 15 minutes of fame. Holly Madison, who lives in Las Vegas, is constantly promoting herself and various products at events in Sin City for a paycheck. Wonder if she'll be upset that Bridget's now treading on her ground. "This is MY corner, b$#@&!"
After all, Bridget hasn't done anything since she had that Travel Channel show, "Bridget's Sexiest Beaches," that all of 11 people watched in 2009.
Then there's Karissa Shannon, Hef's 'Bridget replacement' who he "broke up with" (actually it was her and her twin sister Kristina that he fired.) Karissa stars in a yet-to-be-released sex tape with Heidi Montag. According to Heidi's ex-husband Spencer Pratt.

Karissa also claims she has some dirt about another one of Hugh's exes, Kendra Wilkinson, that she'll reveal in a new memoir.

That no one will read.
(click pic for next)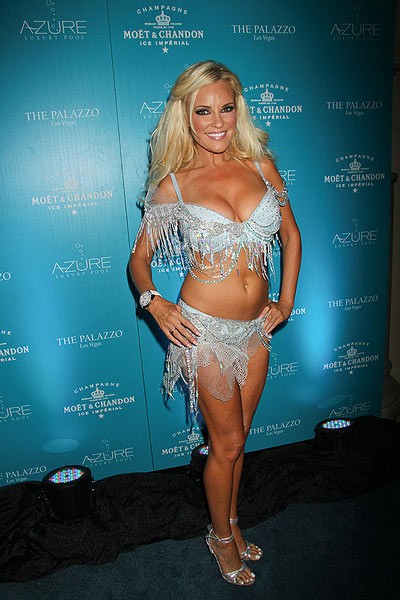 Click the pics for larger images:
- Click here for more Bridget Marquardt pictures! -