'Bridesmaids' Scene Stealer: Melissa McCarthy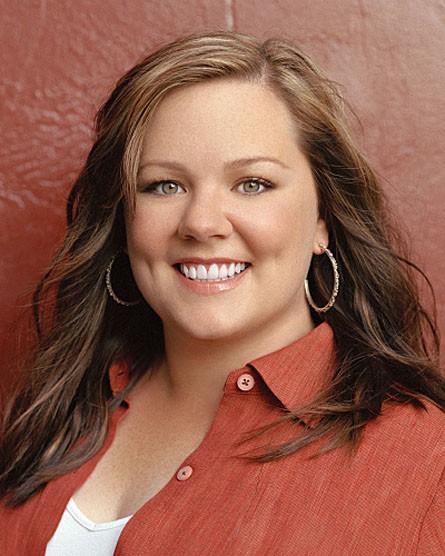 As a shameless lover of entertainment, there are certain actors and musicians I passionately support through the good, the bad, and the downright awful.  I followed Justin Timberlake from 'N Sync's "I Want You Back" to his solo smash, "SexyBack."  And I've happily followed the brilliant Melissa McCarthy from The WB's "Gilmore Girls" to ABC's "Samantha Who?" and most recently to the silver screen in Bridesmaids.  After her scene-stealing performance in this laugh-til-you-cry wedding comedy, I am confident her fanbase will grow exponentially.  
I was first turned onto McCarthy's whimsical brand of humor when I became hooked on sugary mother-daughter comedy, "Gilmore Girls."  In her most popular role to date as Lorelai Gilmore's zany best friend, Sookie St. James, she gave the clichéd role a colorful, heartwarming effervescence.  After "Gilmore Girls," McCarthy racked up a slew of character parts in movies and television.  My favorites: the lusty southern neighbor in Katherine Heigl and Josh Duhamel's baby-centric romantic comedy, Life As We Know It, and The Back-Up Plan (Jennifer Lopez, Alex O'Loughlin) as the ringleader of a single mother's support group.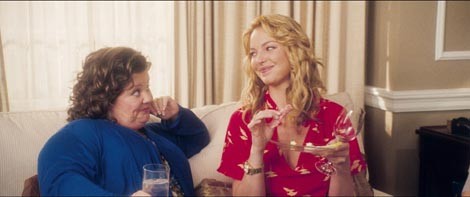 Currently, she plays one half of the titular couple who meet in Overeaters' Anonymous in the CBS sitcom, "Mike and Molly."  I'm not the biggest fan of the show, but I watch it solely for McCarthy.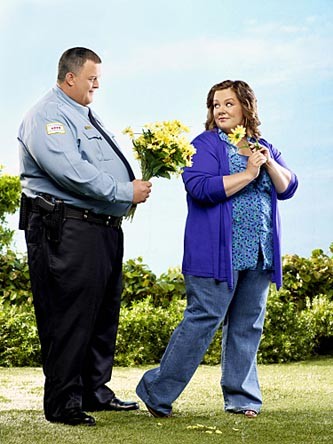 As an actress, McCarthy blazes the less-traveled and often rocky road of a comedian, and has successfully overcome yet another roadblock because she's not a size two.  Contrary to the Hollywood belief, being uber-skinny is not a talent in itself, but a matter of genetics (and more than likely a really depressing diet).  Her success has stemmed from the magical combination of hard work, dedication, and natural ability.  McCarthy's weight shouldn't and doesn't matter.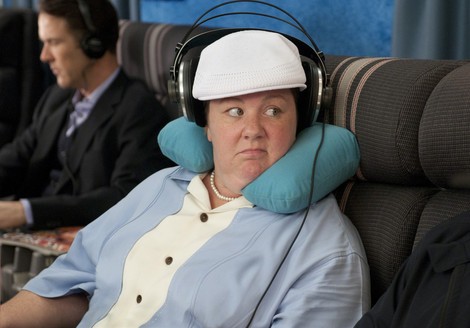 After seeing Bridesmaids, Melissa McCarthy is my hero.  The movie—which took in a dazzling $24.4 million this weekend, according to Entertainment Weekly— is the perfect combination of hilarity and substance.  "Saturday Night Live" alums Kristen Wiig, Maya Rudolph and the rest of the cast were in top form, and yet McCarthy's committed turn as a brusque, bowling-shirt-clad bridesmaid is the stuff of legend. 
With a successful movie under her belt, this blogger can only hope that a lead role is on the horizon to showcase McCarthy's mad skills.