Brian May 'Annoyed' By Tupac Hologram, Different Technology Used For Freddie Mercury Appearance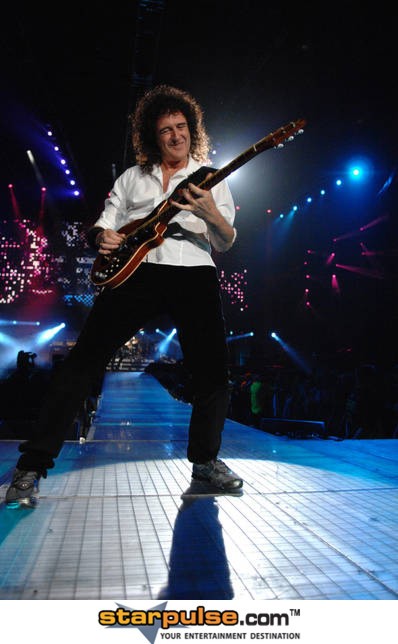 Brian May has confirmed that Freddie Mercury will return via hologram for a special performance of the Queen musical "We Will Rock You." May also says that he has been working on the idea for quite a while, and was annoyed when Tupac returned to the stage first.
May told BBC he was hoping to surprise the audience with Mercury's arrival, "People will come out saying, 'Did we actually see Freddie?' It's a little unfortunate they did that thing with Tupac as we've been trying to make Freddie appear on the stage for quite a while. (That technique) is something we've looked at ourselves, but I think probably for a show that runs eight shows a week, it's not really quite practical."
"There is a certain person who's coming that's intimately associated with getting the production on in the first place - our friend Bob from Los Angeles," May added - referring to producer Robert De Niro.
Mercury will arrive on stage tonight for the 10th anniversary of the show.
Don't expect the singer to start touring, however. Roger Taylor has already said he would have no part in sharing the stage with a Mercury image. "It's the real one or no hologram for me."