Brian Culbertson's 'Dreams' Soars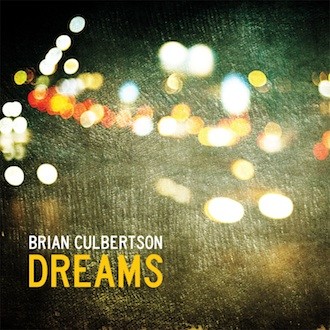 Brian Culbertson is one of smooth jazz's best and brightest - which also raises my expectations for each album he puts out. Even by that high standard, new album Dreams is a success.
Dreams (released today) has that same funky, velvety-smooth sound that has made Culbertson so successful. He's consistently turned out the kind of music that you can easily lose yourself in. Take, for example, the album's second track "No Limits." It features guest vocals by Stokley Williams and is a perfect song for date night. It's the latest soulful, romantic ballad that Culbertson's become very good at, not unlike"Skies Wide Open" from his last album, XIII.
Along similar lines, there's a great vocal performance from Vivian Green on "Still Here," which has a palpable emotion to it. As with past albums, the guests here truly complement the work.
What's kept Culbertson on the top of my list for a decade, though, is the power of his instrumental tracks. He's never needed vocals to move me to smiles or tears with his music. Dreams comes with some standout tracks that are the kind of music you simply have to stop and listen to. One of those is the title track, which acts as the musical equivalent of comfort food. Listening to "Dreams," it feels as if it takes a weight off your shoulders, and conjures up a positive vibe that should inspire a few dreams.
The other is "The Journey," which is the best cut on the album. It's a relatively quiet, simple piece that evokes a lot with relatively little, in the tradition of Culbertson's "You're Not Alone" from After Hours or "Forever" from XIII. "The Journey" is over six minutes long, which is an eternity in modern music, but it doesn't feel long. It's a track meant to be savored, where you can just close your eyes and appreciate the sound and feeling of each note, and forget about everything else but the music. In a musical landscape with so much vying to be heard above the noise, it's a welcome change to have a piece of music that allows the listener to sit back, relax, and be taken on a musical...well, journey.
Smooth jazz fans should definitely add this album to their collection. It's another laudable effort from a musician who has been among the genre's best for a long time, and it shows the many reasons why. For those of you who have not yet ventured into smooth jazz, this is a place where you can start, as you'll be able to hear both some entertaining vocal tracks and the beautiful instrumentals that are such a huge part of the genre. Either way, everyone should hear Dreams.
Dreams can be ordered on CD by using this link and also as a digital download via iTunes.
You can learn more about Brian by reading our Jazz Appreciation month interview, visiting his official website, and following him on Twitter (@BrianCulbertson). For more from Brittany Frederick, visit my Starpulse writer page and follow me on Twitter (@tvbrittanyf).
(c)2012 Brittany Frederick/Digital Airwaves. Appears at Starpulse with permission. All rights reserved. No reproduction permitted.