Bret McKenzie: 'Oscars Bosses Have Made A Big Mistake By Axing Songs'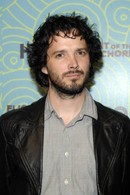 Oscar nominee Bret McKenzie has urged Academy Awards bosses to reinstate the Best Song performances for next year - because he's sure the telecast will be a little boring without a musical number or two.

Officials have dropped the traditional performances of the Best Song nominees for 2012, which means the comedian and actor won't get the chance to croon his "Man or Muppet" tune at the big awards show - and he thinks that'll prove to be a big mistake.

He tells Fandango, "It's disappointing... It's a shame... but I'm not complaining because I still get to go to the Oscars... It would be fun to get a man and a muppet up there and sing 'Man or Muppet'.

"It's probably a bit of a mistake as the ceremony might be quite boring. From my experience, it's good to have a couple of songs in a show... People love songs in shows."

And the Flight of the Conchords star admits he's going to try to smuggle some Muppet friends into the Oscars ceremony.

He adds, "I'm going to try to get Kermit and Miss Piggy to come along, so they can at least sit in the seats."