Bret Lockett Gets Schooled In Crossover Acting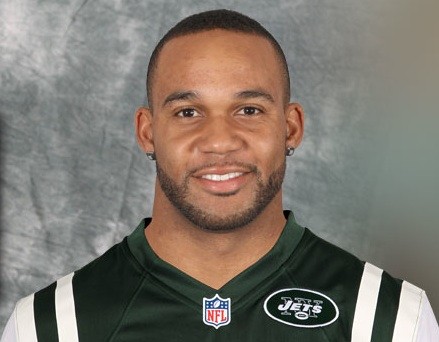 Bret Lockett, the former New England Patriots safety who just signed a new deal with the New York Jets, has been keeping busy this off-season while recovering from his football injury. In a short time, the pro-athlete helmed the Bret Lockett Foundation, teaching discipline to inner city kids through sports, has tried his hand in music to honor his cousin the late Grammy Hall of Fame inductee Etta James, and as well has become a business partner with Mobli, a multi-million picture and video application. Now, Lockett has turned his sights to wonderfully vulnerable world of acting, and intends to learn from the best!
The Aaron Speiser Acting Studio, where Lockett has recently begun his rigorous courses, elevated the careers of many crossover actors in the past. With a clientele featuring Jennifer Lopez, LL Cool J, Will Smith, Dwayne "The Rock" Johnson among many other famous crossovers, Lockett is dedicated to seeing his vision through and won't elicit shortcuts in the process. Lockett describes his admiration for studio, "I knew as soon as I sat down in the studio that I was going to be there. There's a certain energy that resonates at that studio and I couldn't wait to be a part of it."

Since Lockett has been experiencing a lot of different career options in recent months, naturally we asked what drove the pro-athlete to acting in the first place? Lockett informs us, "Being a recording artist, I've always loved painting pictures with my words. Turning words into feelings, emotions, and things. Giving people something to laugh about, party for, or cry over but most importantly take them on a journey. Acting allows me to still give those creative elements but expressing them in a whole new type of manner. Now it is just about fine tuning these emotions and being able to present them to an audience not just through words but through my actions as well."

To most acting might seem a polar opposite to the world of professional sports but according to Bret the two share some of the same inherent qualities. "Acting is all about embracing the environment your in. Not worrying about who's watching you but actually being that character in that scene until it's over with. Football is the same way on the field. You cannot worry about the crowd whether their your fans or the opponents. All you can do is embrace exactly where you are and be of it. Be where you are and nowhere else."

Lockett, a member of the Get It All campaign intends to honor the code of this group, which is quite simply "If you start something, finish it". While there are many who look at crossover actors with a certain disdain because it wasn't their original choice of career, let us not forget that the average person will shift careers seven times in their life before coming to a decision. For others it is possible to "Get It All" and that seems to be written within his playbook.