Brendan Fraser Is A Little Chubby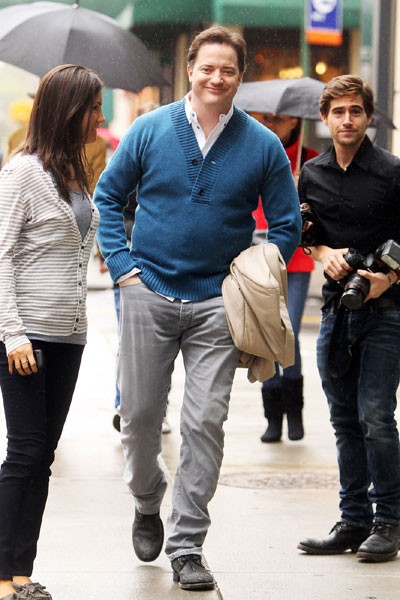 We spotted "The Mummy" star Brendan Fraser looking a little fuller in the tummy area. The actor's face also looked a little rounder as he took part in a photoshoot in New York's TriBeCa district this morning.

The actor gave photographers a broad smile as he walked in the rain. Brendan is in New York rehearsing for his Broadway debut in the play "Elling."
What do you think about Brendan? Does he need to lose the weight or does he look just fine? Let us know in the comments below!
See more photos of Brendan here!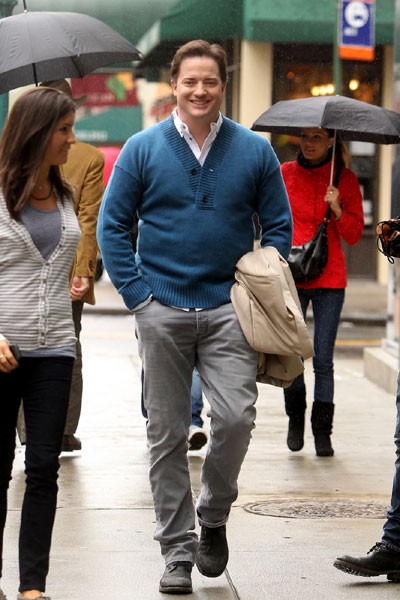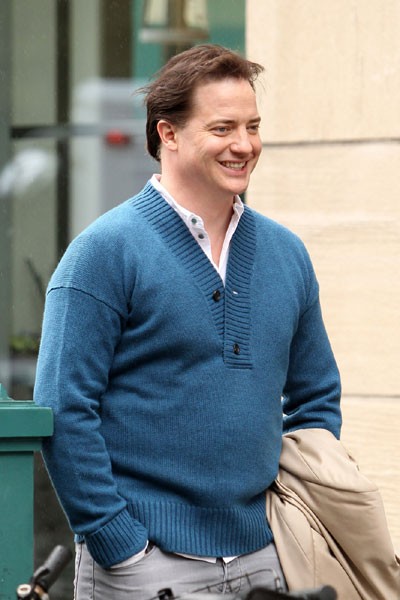 Click for more great Brendan Fraser pictures: