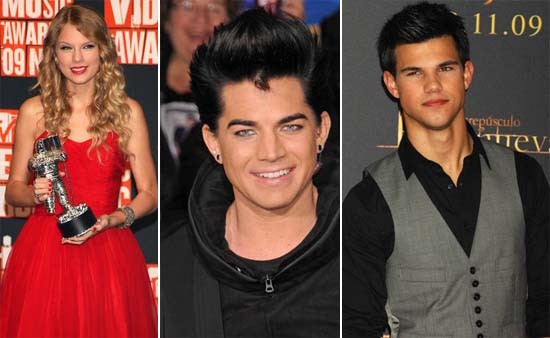 Like any normal year there were breakout stars in entertainment in 2009 and we here at Starpulse tried to compile a comprehensive list of those who broke out.
Although some might have pimples, we do not mean break out in that sense but those who we knew little about last year and know a lot about this year.
There were two actors from the same movie, and we bet you can guess which movie that was, two Taylors (one male and one female), and two actresses from the same television show.
There are new hunks and new babes for both genders to enjoy and it is up to these new stars to keep their star shining next year and beyond.
10. Adam Lambert
By now we have all seen Adam Lambert's X Rated performance on the AMA's and have our own opinion about the talented singer-songwriter, but one thing we cannot deny is his musical talent.
Earlier this year Lambert was robbed when he finished second on
American Idol
but his recently released album did not disappoint selling over 200,000 US copies.
He was told by Good Morning America that he would not be allowed to perform as scheduled after the AMA incident but CBS invited him soon after to perform on The Early Show. The 27-year-old Lambert has thrived in controversy and has a very bright future ahead of him.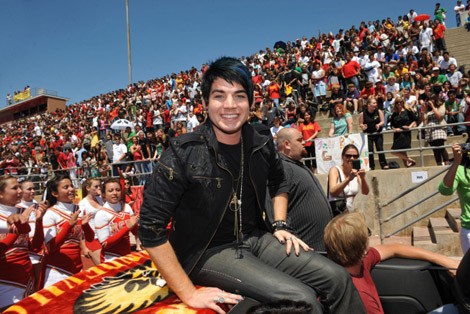 Image © PR Photos
9. Zach Galifianakis
If you have not seen
The Hangover
, please do yourself a favor and watch it. It is nearly two hours of comedic gold and one of the funniest roles in the movie is played by Zach Galfianakis. He played baby toting Alan Garner and stole the show a few times especially with his wolfpack speech on top of their Vegas hotel.
After his role in The Hangover Galfianakis became more mainstream and received more roles than ever before. He has been in the entertainment biz since the mid 1990s as a writer and actor on Comedy Central and has been doing stand up for just as long.
He appeared in four movies this year, his most since 2001, and is already signed up for The Hangover 2 (gulp) and although it took Galfianakis nearly two decades to break out, his star shined brighter than most in 2009.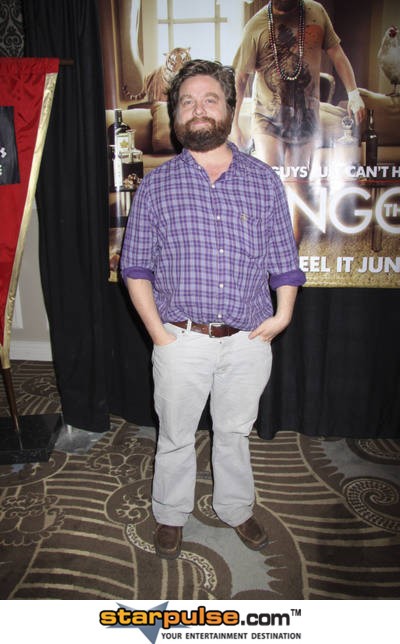 Image © PR Photos
8. Gabourey Sidibe
Six months ago none of us knew who Gabourey Sidibe was and there are still a few that still do not. Sidibe stars and made her acting debut in one of the best and most controversial movies of the year in
Precious
.
She plays an obese, illiterate, black 16-year-old girl who lives in Harlem, NYC with her dysfunctional family and she was raped by her father twice which lead to her two children. The movie was a great success at The Sundance Film Festival and Gabourey's star has never been this bright and lets hope it stays lit in 2010.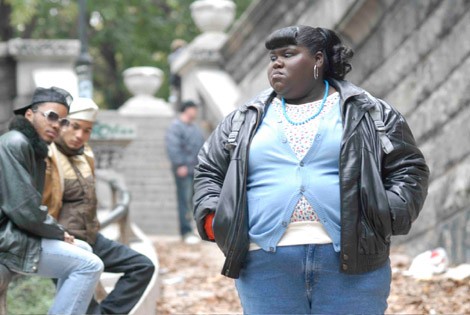 Image © Lions Gate Entertainment
7. Leighton Meester
Leighton Meester is a total babe and she stars in the teenage sensation "Gossip Girl" along with another breakout star of 2009 Blake Lively. Both girls are known for being temptresses on GG and both made Maxim's Hot 100 list as Meester was #12 and Lively #33.
Gossip Girl started out hot in the ratings but has recently dipped but that has not dimmed these two's stars. Both young ladies appear on dozens of magazine covers and have numerous endorsements and the talented Meester has a highly anticipated album scheduled for release in early 2010.
Meester has endorsements from Reebok, Sunsilk, Clearsil and she might have the biggest and brightest star on Gossip Girl.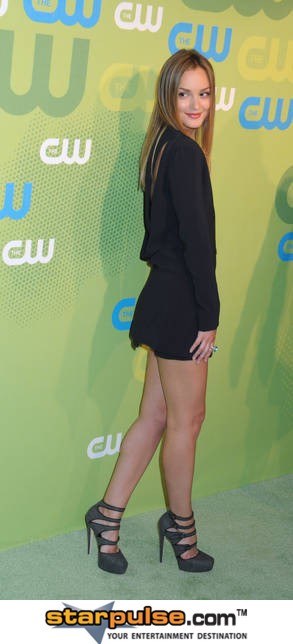 Image © PR Photos
6. Blake Lively
The other breakout star on The CW's
Gossip Girl
is Blake Lively who is known for her long blonde locks and even longer legs. She pops up nearly everywhere to help publicize her show and, of course, herself.
The long legged blonde (5'9") recently hosted Saturday Night Live with
Rihanna
and it is clear her Gossip Girl days are nearly over.
She is set to star in
The Private Lives of Pippa Lee
and
The Town
and both movies are expected to garner her much acclaim as an actress. She covered Vogue, Allure, Rolling Stone, Glamour UK, Nylon, and Marie Claire magazines this year and is known as a fashion icon. At her young 22 years of age, Lively might be the brightest star out of all the people on this list.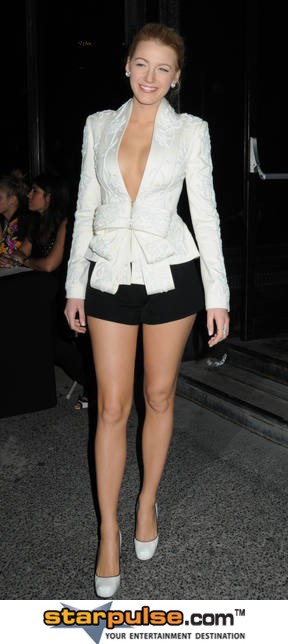 Image © PR Photos
5. Katy Perry
Katy Perry has come from the church going temptress that sang "I Kissed a Girl" to Grammy nominated uber babe with curves for days. As a big fan of hers we knew she had a big bright star after last year but this year she became celebrity gossip fodder for her new relationship with super stud Russell Brand and for being super naturally pretty.
This year was an eventful one for Perry with performances for MTV Unplugged and a new album scheduled for release next year and she also appears on Timbaland's new album. Her star is the brightest it has been in her career and we can only hope it will get bigger!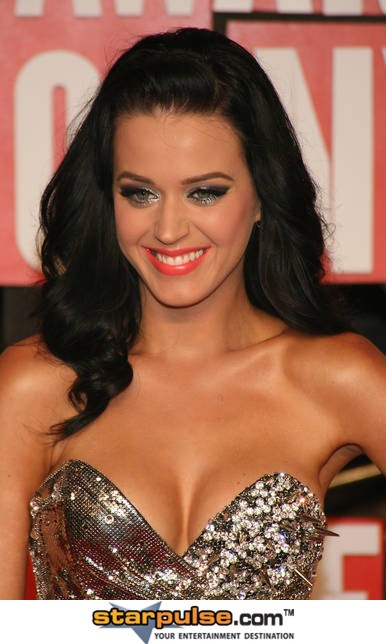 Image © PR Photos
4. Gerard Butler
2009 was the year of Gerard Butler as he appeared in more starring roles than he has ever before. He starred along
Katherine Heigl
and
Jamie Foxx
this year in two of the biggest blockbusters of the year (The Ugly Truth and Law Abiding Citizen) and his star has never been as bright as it is now.
Ladies love his charming good looks and pretty blue eyes and the guys like his rugged manly ass kicking ways. He is a duel threat and is all set to star along
Jennifer Aniston
in another romantic comedy sure to break the bank next year.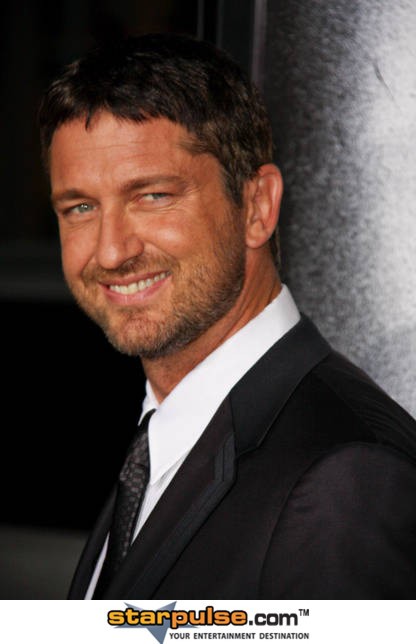 Image © PR Photos
3. Taylor Swift
Taylor Swift broke out a few years ago after her self-titled debut album went platinum but we had no idea she could break out like she did this year.
According to Forbes Magazine, Swift ranked as the 69th most powerful celeb in 2009, hauling in $18 million and was recently named Artist of the Year by Billboard Magazine.
She has taken country music mainstream, even more than Billy Ray Cyrus did nearly 20 years ago, and was the first country singer to win an MTV Music Award before being infamously and rudely interrupted by
Kanye West
.
Now as America's Darling, Swift might be the biggest star in the world next year and is it possible she might break out again next year?!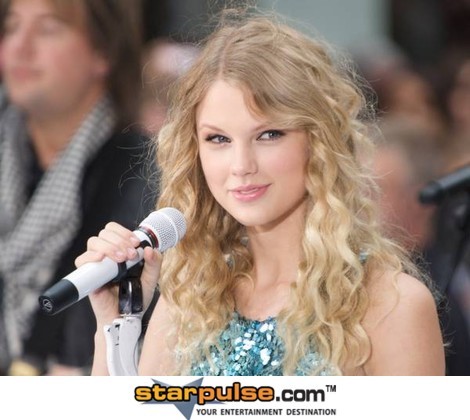 Image © PR Photos
2. Taylor Lautner
Berfore the Twilight series came out Taylor Lautner was a champion Karate kid and was not a popular actor unless you watched obscure television programs. Now in 2009, every time you look at one of his myriad of pictures on the Internet you can hear your 16-year-old girl neighbor screeching at his abs of steel.
As one of America's newly anointed heartthrobs Lautner and his 8-pack is getting various roles from all over the place including
Saturday Night Live
which he hosted December 12. He was one of the ten youngest hosts in SNL's history and is also scheduled to star in Max Steel and Twilight 3 and is he might be more popular than his co-star …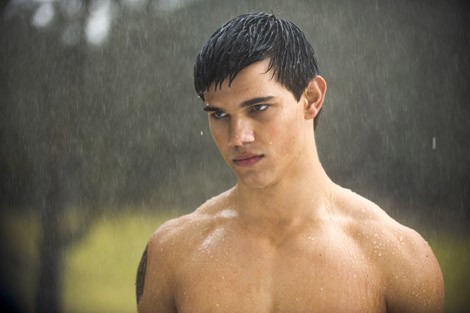 Image © PR Photos
1. Robert Pattinson
In a year when there were so many breakout stars and only one winner it amazed us how easily Robert Pattinson won the 2009 Breakout Star so easily. It was one of the easiest decisions we have ever made, other than maybe Bar Refaeli as the hottest Jewish celeb in the world but there was little debate as who 2009's Breakout Star of the Year was.
Before the Twilight series no one had heard of RP unless you loved the
Harry Potter
series, but now in 2009, everyone including your grandmother knows who R-Patz is. He has never been nominated for a serious award but that will likely change as soon as the Twilight series ends.
Earlier this year he had a documentary made about his popularity and it was rightfully named Robsessed as he and his GF Kristen Stewart cannot do anything without being followed. He was named one of the sexiest men alive the past two years and it will be a catastrophic fall from the top if his star does not stay bright for at least the next five years.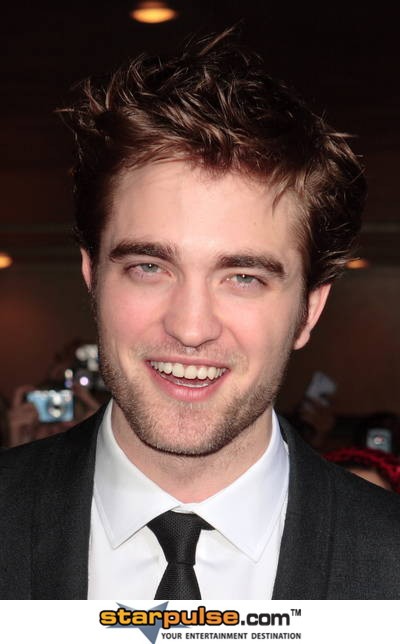 Image © PR Photos
Story by
Matt Anaya
Starpulse contributing writer
Twitter.com/shmattshmanaya