Breaking Down Barriers: Openly Gay Hip-Hop Artist And Actor Lester Greene Talks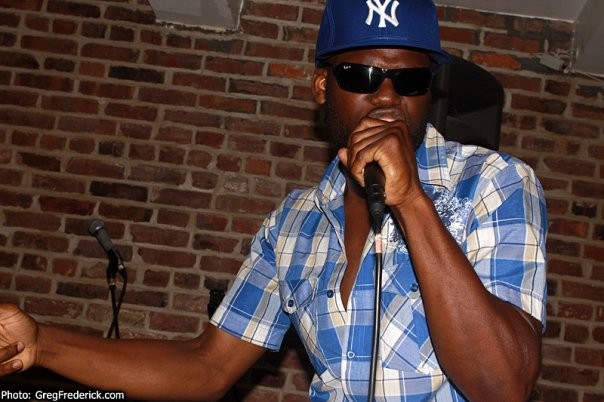 Up and coming New York rapper and actor Lester Greene is breaking down barriers. Lester sat down with Jeza Belle for an interview in which he shared his music, upcoming films and what it's like to be an openly gay artist in the hip-hop community.
Tell us about your latest music that you are working on?
I've been working on a number of projects. Most recently I've collaborated with Jason Metz CEO of Brand Influencers to do a song and video "IBM" for their campaign "#MySmarterCommerce", which is a take on the influence technology has on our lives. The song is available on iTunes.
You've released two independent albums and are working on a third, when can we anticipate the next dropping?
I'm currently working on my third studio album entitled "The Greene House Effect" which should be coming out later this year. It will feature a single "My Blue Jeans", which is based on that perfect pair of jeans we all have. It's funny how they just feel right! I'm also doing a duet album with DJ Tori Fixx, the two time Out Music Award nominee who also used to DJ for Prince.
Speaking of the purple one; who are some of your musical influences?
Eminem, Kanye West, LL Cool J, Ludacris, 50 Cent, Ice Cube, Ice-T…they all took their musical talents and built them into a brand and empire. They have evolved from doing everything from music to fashion.
Since you mentioned LL, what are your thoughts on the duet he recently did with country singer Brad Paisley?
I think the message behind the song was one that I can respect. The idea though of pushing hip-hop and country music together is one that they deserve credit for.  When Nelly did the song with Tim McGraw they didn't get half the credit they deserved for combing the genres.
Is that something that would interest you potentially in the future?
Actually, I've been discussing collaborating with L.A. based country artist Danni Rosner. She's an amazing artist and the idea of the two musical forms mixing is of great interest to me.
Snoop Dog was recently quoted in an interview as saying that the world isn't ready for a gay rapper. What are your thoughts on this?
First of all, I have enormous respect for Snoop Dog, he's a legend. I don't necessarily agree with him, but I can understand why he said it. I think the times are changing and today anything is possible…look at Frank Ocean!
Do you think being gay is the last barrier in the world of hip-hop?
You know, I don't know if it's the 'last' barrier, but I do know it's time for it to just become a moot point. More or less, the bottom line is the music has to be good. What people do in their bedrooms is their business. The argument goes that hip-hop is so masculine and hard driven. However, look at some of the most popular artists that are out today…they aren't necessarily the most uber-masculine.
Why is there such a stigma attached to being openly gay in the music industry?
It's just music…it doesn't matter if you are gay, straight…whatever! Just make sure the music is damn good!
Aside from your music, you have recently landed a number of roles in upcoming films. Tell our readers where they can see you in the future:
I'm working on a number of films right now. "The Widowers" directed by Scott Chinn and "Wallabout" directed by Eric McGinty are two that will be out in theaters this year. I'm currently shooting two films; "Sugar Plum Daniels" and "Mistaken". I'm really excited to be in a controversial short film called "After Hours" about a student who has an attraction for his gym teacher. Also, I just landed a role in the movie "Switch".
Is there a common thread between your roles in these films?
It's a blast because I'm playing everything across the board from a husband to a racist police officer.  Yes, I'm an openly gay artist, but I'm an artist! I can play everything under the sun and enjoy the fact that I'm not being pigeon-holed into a type but rather being cast in diverse roles that push me in developing my craft.
Ok dish time:
Celebrity crush?
This is easy for me because I just saw a film called "Disconnect" last night so I'd have to say Jason Bateman! I think he's one of those actors that just keep getting better looking with age.
Dream duet?
I'd love to do a duet with Kayne West because he's always pushing the envelope.
Finally, what does the future hold for Lester Greene?
You know I think Hollywood is calling my name so moving my music and my acting to tinsel town may be the next thing in line! 
To find out more information on Lester Greene or download his music, visit his official website or follow him on twitter.