'Breaking Dawn' Producers Cut Out Robert Pattinson's Butt Crack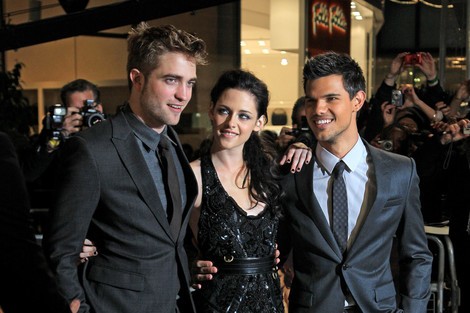 Robert Pattinson recently talked about "The Twilight Saga: Breaking Dawn - Part 1" sex scene between his character Edward and Bella Swan (played by real-life girlfriend Kristen Stewart).

He told Ellen DeGeneres, "There was a bit too much butt crack I think. That was one thing I know they cut out...They just painted over it...You're allowed to show cheek. You can't show crack."
He recently talked to Starpulse about his feelings about playing Edward for the last four years:  "Right from the beginning I just ignored the fact that he was a vampire and basically ignored the fact that that he was 108, except as metaphorical purposes. You're just left with a kind of troubled teenager who has a really simple story of him getting content with himself. He gets content by finding a woman and having a child, which is I guess how a lot of troubled guys balance themselves out."