'Breaking Dawn Part 2' Press Tour To Include Kristen Stewart-Robert Pattinson Reunion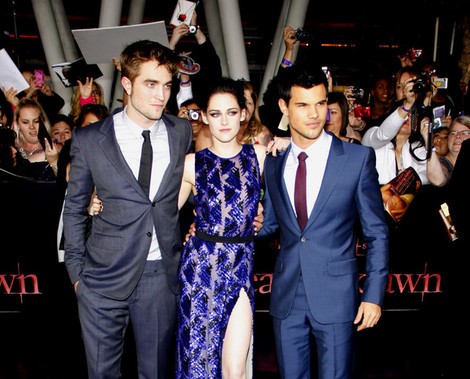 Despite the infamous cheating story that rocked Hollywood this summer, Kristen Stewart and Robert Pattinson are set to make joint appearances to promote their upcoming film, The Twilight Saga: Breaking Dawn Part 2.
Deadline.com reports that the press tour cast lists and locations have been leaked. Portions of the cast will be headed to Australia, Japan, Brazil, South Africa, Scotland, Ireland, England, Spain, Germany, Denmark, and Norway as part of an international tour. 
At the end of October, Kristen and Robert will be at the same press junket in Los Angeles, as well as the premiere on November 12 in LA. A European tour in England, Spain, and Germany will also feature the two together.
While recent stories claim the two have begun to reconcile, we bet things are going to get awkward once the questions from the press come.