'Breaking Bad' Funeral Raises $17,000 For Charity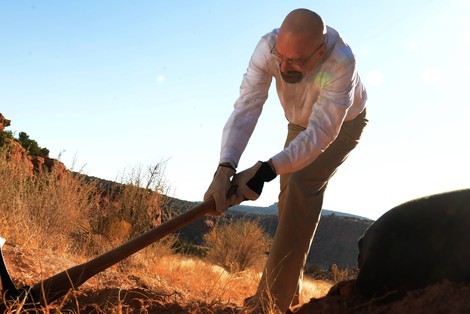 Over the weekend, hundreds of fans attended a funeral for Bryan Cranston's fictional character Walter White from "Breaking Bad." The event raised $17,000 for charity.
The series, which ended in September after five seasons, centered on a chemistry teacher-turned-drug manufacturer.
The show was set and filmed in Albuquerque, New Mexico, and on Saturday, 200 people showed up to the "funeral" in the city. A funeral procession was led by a hearse and White's infamous motor home, where the character cooked meth.
"Breaking Bad" set decorator Michael Flowers gave a eulogy, and following the service, fans went to a local restaurant for a reception.
A real grave site was created for the character, and not everyone is happy about that. Some locals fear it will draw too many tourists to the cemetery where their loved ones are buried. The home where the show was filmed already sees about 10,000 cars a month.
The mock funeral raised money for the city's Healthcare for the Homeless organization, which also helps people battling drug addictions.