'Breaking Bad' Fans Plan Funeral For Walter White In New Mexico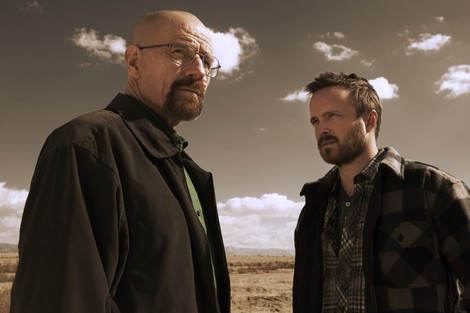 "Breaking Bad" super fans plan on marking the death of Bryan Cranston's character Walter White by holding a funeral and reception in Albuquerque, New Mexico.

The show was set and filmed in Albuquerque, and fans are planning to pay their final respects to Walter next Saturday.
 
The massively popular show aired its series finale last month. The final episode featured the chemistry teacher-turned drug lord dying from a gun shot.
 
Fans are setting up a memorial at the location where Walter died on the show and the funeral will include a eulogy from "Breaking Bad" set decorator Michael Flowers. A headstone will also be erected to note the drug kingpin's passing. A reception will then be held in a local restaurant.
 
"Breaking Bad" fan Jackamoe Buzzell is in charge of the event. He told The Hollywood Reporter he came up with the idea after seeing Walter's fictional obituary in the The Albuquerque Journal newspaper last Friday.

Those attending the event are encouraged to donate money to an endowment fund for the Albuquerque Health Care for the Homeless, which especially assists meth addicts.