'Breaking Bad' Drug Making Scenes Shot Out Of Sequence To Perplex Wannabe Dealers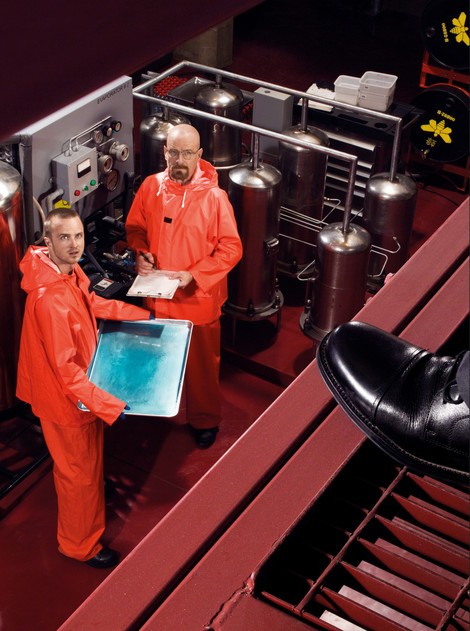 The directors of cult TV drama Breaking Bad shoot scenes of methamphetamine production out of sequence to stop wannabe drug dealers from using episodes as a 'how-to' guide.

In the show Bryan Cranston plays a chemistry teacher who becomes a crystal-meth expert but the Emmy Award winner insists no one will be able to copy his character's recipes and techniques.

In a The Hollywood Reporter roundtable interview with fellow 2012 Emmy nominees Kelsey Grammer, Kiefer Sutherland, Peter Krause and Damian Lewis, Cranston is asked by former 24 star Sutherland how directors avoid real-life copycat dramas, stating, "I remember watching your show and wondering how long would it really take to learn how to make crystal really well? I wondered how many chemistry teachers thought, 'That's a great idea.'

Cranston responds, "There have been some copycat situations around the country. We do montage scenes like that and we purposefully put the order out of place so we don't make a how to video."