'Breakfast At Tiffany's' House Up For Sale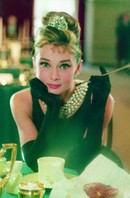 Fans of Audrey Hepburn's classic movie Breakfast At Tiffanys will have the chance to live in the style of Holly Golightly as the townhouse featured in the film has gone up for sale.

The New York brownstone building, which served as home to Hepburn's character in the popular 1961 movie, has gone on the market for almost $6 million.

Hepburn starred as young New York socialite Golightly who becomes fascinated by a new man in her apartment building, and although the interior scenes in the movie were shot on a soundstage in California, all the exteriors were filmed at the Manhattan house.

The property is currently split into a pair of two-bedroom apartments.