Bravo's 'Watch What Happens Live': Best Party on Late-Night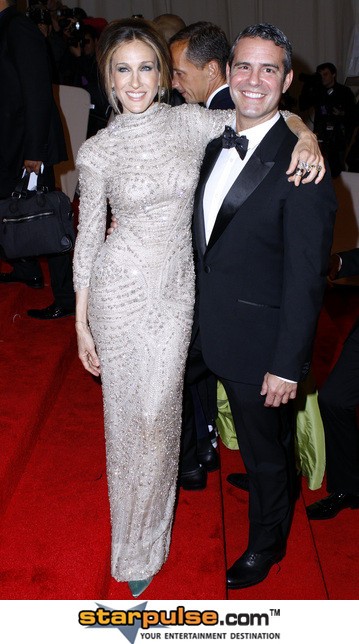 The Bravo network is making a power move for the late-night crowd by expanding its live late-night talk show, "Watch What Happens Live," from two to five nights a week.
Hosted by Andy Cohen, Bravo's Executive Vice-President of Original Development and Programming, WWHL mixes real celebrities, the network's own stars (like the bombastic NeNe Leaks) with pop culture-themed games and a lot of alcohol, creating an intoxicating cocktail of entertainment.
Airing at 11 p.m. EST, the show is timely follow-up to Bravo's original programming.  Earlier this week, Housewife Kyle Richards and her hottie husband, Maurico Umansky, dropped by the clubhouse to field questions about the emotional and scandalous penultimate episode of "The Real Housewives of Beverly Hills" from Cohen and fans via tweets, emails and even live phone calls.
Although he's responsible for creating shows like the Emmy-winning "Top Chef" and Real Housewives, Cohen takes perverse pleasure in coaxing golden nuggets of gossip out of his own "Bravolebrities" with campy games like "Plead The Fifth," that all but forces guests to answer intimate and feud-inducing questions about other housewives and current celebrity news.
"Watch What Happens Live" has yet to perfect its kitschy format in its first two weeks of the expanded run.  Cohen and company pack too many gags into the 30-minute program, which forces him to rush through interview segments.  Despite that and a few technical difficulties, WWHL is the late-night party the broadcast late-shows claim to be.  Sorry, Leno and Letterman!
Be sure to tune into "Watch What Happens Live" Sunday through Thursday on Bravo at 11 p.m. EST.  The much-hyped Pajama Party with Ralph Fiennes ("Harry Potter And The Deathly Hallows Part 2") and Holly Hunter (TNT's "Saving Grace") airs tonight.  I know I'll be watching in my jammies and with my favorite cocktail!  Mazel!
Watch the silverest of foxes, Anderson Cooper, dish on "The Real Housewives of Beverly Hills" with salacious candor.