'Brave' Easily Wins Weekend Box Office, 'End Of The World' Disappoints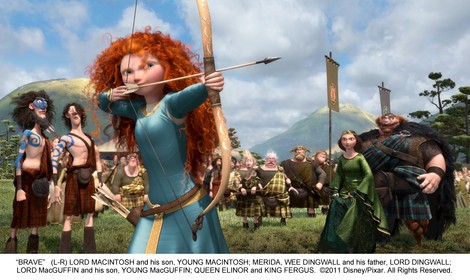 Unsurprisingly, Pixar animated film "Brave" ruled the box office over the weekend, taking in $66.7 million. The film is the 13th-straight Pixar release to open at number one since "Toy Story" was released in 1995. 
"Brave," which features the first female lead in the company's history, centers on an impetuous princess named Merida (played by Scottish actress Kelly Macdonald) who discovers that a choice she makes puts both her family and her father's kingdom in peril.
The film bumped animated film "Madagascar 3: Europe's Most Wanted" to the number two slot on the weekend countdown. It took in $20.2 million.
The third film on the list was "Abraham Lincoln: Vampire Hunter," which earned $16.5 million.  "Prometheus," starring Charlize Theron, dropped in at number four with $10 million. "Rock Of Ages" rounded out the top five with $8 million.
A huge disappointment was Steve Carell and Keira Knightley's "A Friend At The End of the World," which debuted at number 10 with $3.8 million.